INVITATION TO PROMOTING THE CIRCULAR ECONOMY in SLOVENIA

Project partner E-zavod from Slovenia, is organizing City Water Circles national policy round table discussion, which will be organized on 17th of June 2021, as part of event »PROMOTING THE CIRCULAR ECONOMY in SLOVENIA«.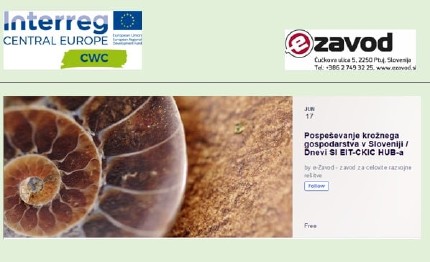 At the event, we will take a closer look at the topic of the circular economy in the context of the new European development perspective and an overview of some innovative practices in Slovenian.
Round table will address following issues:
-What is the role of the urban communities(cities, regions) in the transition to a circular economy?
-What policies, solutions, tools and financial mechanisms are available?
-Who will be the drivers and stakeholders of change?
-What practices and solutions have we already introduced in Slovenia?
MORE INFORMATION & REGISTRATION:
HERE