Prozellanikon Workshop

Marketing Activities
In October, CerDee lead partner Porzellanikon - Staatliches Museum für Porzellan visited the 'Keramikfachschule Landshut' for a workshop regarding marketing activities in real business in the future.Marketing is one of few cores in doing a business, it helps a business to build brand awareness , increase sales, grow businesses and engage customers. Therefore,  every business entity needs to understand marketing strategy and how implement them.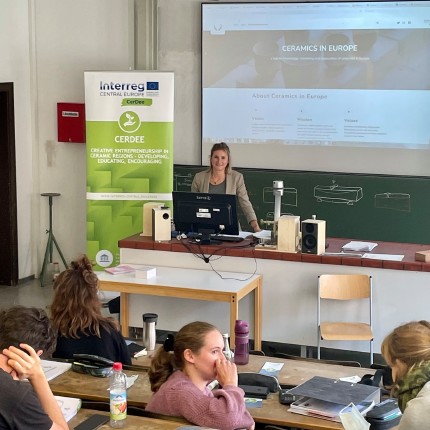 Around 20 students took part at an informational afternoon to understand more about how to strategically sell products and services. In line with the CerDee project, Porzellanikon would also like to support future entrepreneurs with more awareness regarding the importance of marketing activities for their own business because marketing is an important strategy to ensure the growth of the business. 
Porzellanikon and CerDee are looking forward to support more ceramists with marketing in the near future 
Stay tuned and get connected with us!