Norway will use driverless mini-buses
Interesting news on development of public transport is coming from Norway. Forus Næringspark in Stavanger ordered two unmanned buses in August 2016. If regulations come quickly in place, they could be used already in 2017.
The electrical, autonomous buses will have an average speed of 25 km / h, and a maximum speed of 40 km/h. The buses have room for twelve people, and will go in a 4-kilometer route in Forus Industrial Park.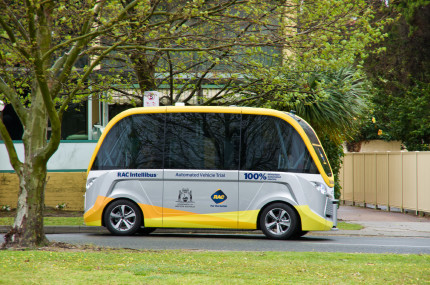 Unmanned vehicles are not featured in the Norwegian legislation, and there are no provisions in the Road Traffic Act governing use. Therefore, Forus hopes to get started with a pilot project.
– With a pilot project running we can also provide valuable input in the regulations which will be established, says Stein Racin Grødem leader in Forus industrial park, to Teknisk Ukeblad.
At best, the regulations in place in summer 2017.
The project is a public-private partnership between Forus industrial park, public transport company Kolumbus and Forus PRT.
Such solutions might be very interesting for connecting sparsely populated areas in many European regions.
Taken from: http://norwaytoday.info/ (Stefan Jekic)