Two RUMOBIL Trains in June
A pilot-project for excursion trains, carried out by HŽ Putnički prijevoz, is coming along nicely. Excursion trains from Zagreb to Karlovac County and the Town of Ozalj, project beneficiary, started their operation in March, and the sixth and seventh train will already run in June. 
Tickets for most of the trains are sold out several days in advance, which shows how interesting this new offer is to tourists, and the majority of passengers are families with small children and pensioners.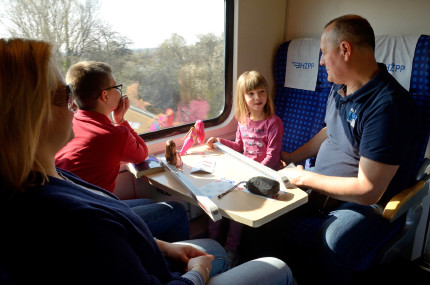 The passengers of the sixth RUMOBIL train, which was scheduled to operate on Saturday, June 10, 2017, under the title "Ozalj eco-story", were able to sightsee in Ozalj and visit Krnić eco-beekeepers farm. Excursion participants could walk the tourist path of Slava Raškaj, a famous painter from Ozalj, visited the Ozalj Heritage Museum, and then visited "Viki" agrotourism and Krnić eco beekeepers farm, where they could see environmentally-friendly production of agricultural products and honey, and purchase local food producer's products.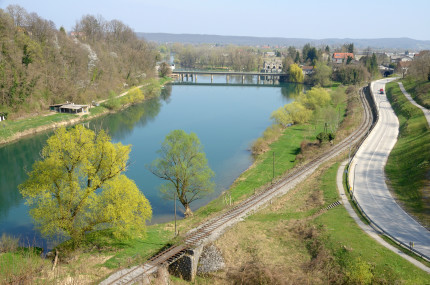 Passengers of the seventh RUMOBIL train, scheduled to operate on Saturday, June 24, 2017, will be able to visit Ozalj, but also make an excursion to Vivodina, where the traditional "Vivodina Wine Days " are held, an event that has already been organized for thirty years in this region, rich in vineyards and wine. The passengers will be able to eat at affordable prices, taste and purchase the best wines of this region, walk the tourist paths, take part in creative workshops, and simply – enjoy nature and go back home with baskets full of agricultural products.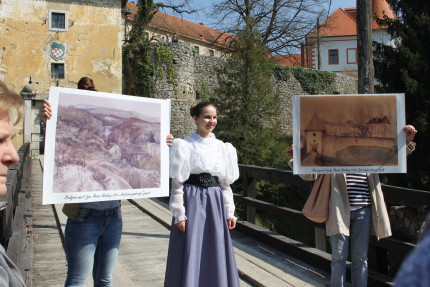 Please visit the following links to check the schedule and the program of the next RUMOBIL train: www.ozalj.hr and www.hzpp.hr, or Facebook page: "Vlakom u Ozalj" (Take a train to Ozalj). 
A total of 35 trains are scheduled to run until the end of August 2018.