Everyone codes – where unemployed people become software developers.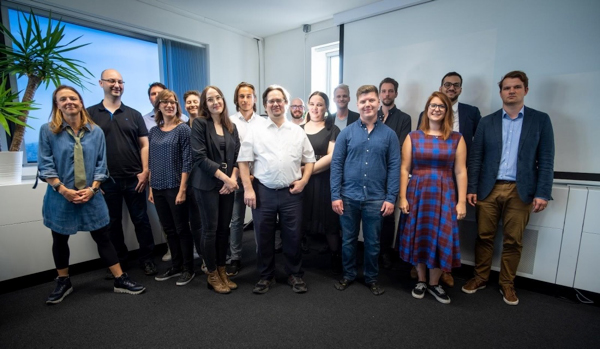 16 of the brightest java developing minds, released to the job market. 
everyone codes is an organisation that, through government funding, provides full-time education programs for the unemployed and aims to take them from complete coding beginners, up to the standard required to secure junior software developer jobs. Founded in 2016, everyone codes has steadily grown to the point of teaching three parallel cohorts in Vienna, Graz and Wiener Neustadt. Their philosophy of not only teaching the technical aspects of programming, but also putting a large focus on the soft skills required in a modern software development working environment, has produced a high rate of employment for its alumni. 
Wael Azar, an alumnus from 2017 now working for EBCONT, an IT consulting firm, graciously helped organise the event in the EBCONT headquarters. With an inspirational speech about his employment journey after graduating fromeveryone codes, Wael kicked off the event. 
Next, Stefan Steinberger, everyone codes founder and CEO, took the stage to reflect on the time shared together. Many of the participants had completed the 5-month everyone codes "Java Basic" course right before taking the "Java Advanced" course. The former focuses on core programming concepts, while the latter goes much deeper into the specifics of backend web development. Both were heavily supplemented by training in communication, teamwork and presentation skills. 
After all the speeches were held and the certificates awarded, the participants planned a fun farewell quiz and competed with the team ''Everyone against Everyone''. Progressively more difficult and funny questions about individuals from the group brought the formalities to a light-hearted close, leaving ample room for networking, food and drinks.  
Although the journeys into their new careers have just begun, many are already in the midst of securing work placements. And, as one of the graduates put it: "Whatever happens from here on out, at least one thing is for sure; everyone codes" 
If your company happens to be in need of motivated junior developers, you can get in touch with everyone codes directly via office@everyonecodes.io