Project proposes, Covid disposes

 Back in early 2018, 11 project partners had just finalized preparing the Social Impact Vouchers project. Their common idea was to transfer and test an inspiring experience from Germany, where a program for employing people from disadvantaged groups had been successfully invented. The whole idea worked there thanks to vouchers that literally changed (and have continued to change) lives. Thanks to them, job seekers from various disadvantaged groups have been able to find a job, earn an income and feel useful again.

The project partners thus planned to pay attention to those who, even in abundant economic times, remain on the periphery of the labour market's interest. Back then, all the countries involved in the project had reached employment records. We all expected that the insatiable labour market would make it easier for us to implement the project and employ people from disadvantaged groups. 

And while initially the economic slowdown and the possibility of more complicated involvement of potential employers ranked as the greatest potential project risks, the Covid-19 pandemic turned the whole project upside down. On the other hand, thanks to the ongoing situation, the project's potential and meaningful goals became even more pronounced, as "looking for a job" or "job offers" have again topped search rankings in web browsers.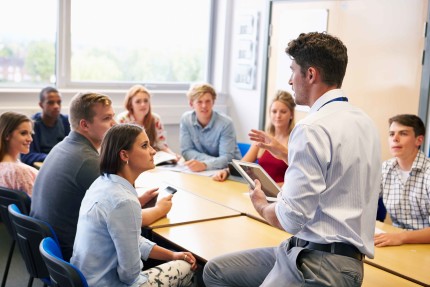 In all project countries, there have long existed a large number of different support programs (public & private) for the unemployed. Our ambition is not to replace them or compete with them. Rather, we see the possibility of addressing the most vulnerable of the vulnerables and helping them to obtain the best social policy tool - their own income from their own work. Each project partner considered its experience, strengths, contacts, and local or national conditions to then choose the most relevant target group.  In the Slovak model, we decided to help two groups - graduates (especially from high schools) and workers in social enterprises.

The coming year 2021 will be crucial for the project implementation. We are launching voucher programs in 8 countries. In the background of our activities, we also carry out research that will help us better measure our project's impact. In Slovakia, our main tool will be the Práca v kocke portal. The novelty of the portal is its addressability, a varied offer of consultations and trainings, which are provided to applicants free of charge. This portal should help job seekers to find a suitable job, identify their strengths and prepare for interviews as best they can. At the same time, we plan to not only implement these trainings through the portal, but also directly at secondary schools.

The second stream concerns social enterprises. Based on our research, social enterprises have to deal with two main topics in the human resources field – recruiting new employees and helping to find a new job placement for the existing ones (as the maximum employment length at a social enterprise is 2 years). We are currently addressing social enterprises with our call for proposals, in which we will help the most interesting social enterprises with their challenges. 

In addition, the project has another aspiration - to create a fund that would become a tool for financing voucher programs. We will test it in two alternatives: at the national level and at the transnational level. All these innovative solutions may be, after the (hopefully successful) pilot testing, scaled not only to local or national levels, but possibly also at the European level. 

It will be a challenging but exciting year. We have a lot of ideas, a lot of plans and also a lot of determination. We will test the voucher program, help with job searches and establish a fund. Perhaps these are great ambitions, but fortune favours the bold. Keep your fingers crossed for us!