Bay Zoltán Research Institute at the European Waste Reduction Week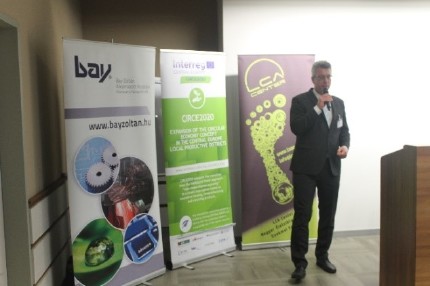 Circular economy is a flagship in the European Union: it appears in ecological and economical discussions and becomes more and more important in the research – development - innovation activities as well. One of the most important actors of the subject in Hungary is the Bay Zoltán Nonprofit Ltd. for Applied Research. There are several research activities within our organisation, focusing on this subject. However, the dissemination and education actions related to circular economy are very important as well, supported by our newly established Science Shop. For us it was quite obvious to join the European Waste Reduction Week and to organise several events.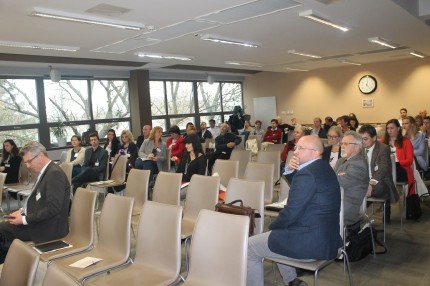 Our first event within the week was the 14th LCA Conference. It was held on 18-19 November 2019 in Szentendre, with the title "Circular solutions, innovation - challenges in field of lifecycle management". The 2-day conference attracted nearly 60 participants from the corporate, research and academic sectors interested in industrial symbiosis and greening industrial processes. Lecturers from our organisation informed the audience about the special view to the life cycle assessment (LCA) and life cycle cost assessment (LCC) learning procedures that have been carried out in the consortium.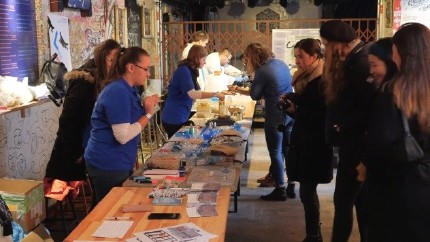 On 19th November 2019, we joined the "Science Mosaic 4.0." festival at the CsoPa Science Centre. The main focus of our prorgamme was the circular economy, and our aim was to show how applied science can contribute to achieving the circularity within the economy. Participants could study about the critical raw materials. There was an opportunity to clean water, to make recycled paper or to learn about avoiding wasting food.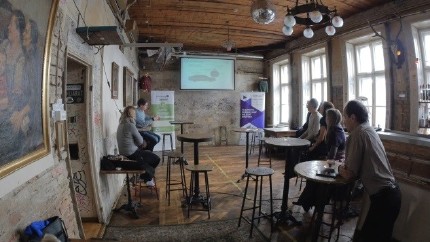 On 23th November, an open event was held in Szimpla Kert, called "Waste reduction in everyday life". Our aim was to show how we can re-use the everyday waste or how to reduce quantity of food waste. Our young and enthusiastic scientists showed how to prepare jewelry from PET bottles or lip balm from home ingredients.  There was an opportunity to refresh old metal stuff or to learn how the old clothes can start a new life. A workshop was also organised with the title of "The role of re-use in the circular economy". This interactive discussion started with a presentation, in which participants could hear about the waste produced in the European Union. It was surprising to learn how low percentage of this waste is recycled or re-used. Re-use was in the focus of the workshop, as it is studied within the SURFACE project. After the presentation, participants discussed the difficulties of re-use and their own experience.