Study Trip in Salzburg (Austria)

The main reason for study field trip in Salzburg region was to gain know how about the experience of implementing the Park and Ride, Bike and Ride facilities in rural and urban areas. We have visited the rural area with local railtrack (Lokalbahn) which is connecting from rural villages to the city of Salzburg. Moreover we were interested in operation of integrated public transport in solved area, where is integration since 1995. The innovation also consists in allowing the tariff integration in cross border approach where the commuters from Germany (city of Freilassing) are daily travelling to Salzburg.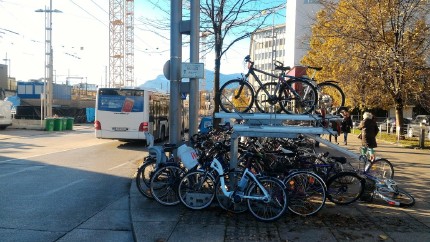 We also watched the approach in order to improve the information and ticketing systems where there are the ticket machines with multiway to purchase the ticket. There are also various ticket automats for Germans and Austrian. The inspiring was also the real-time table for Public transport and enhancement condition for cyclists in vehicles of public transport. The regional integrator makes a many innovative promo and marketing campaigns in order to attract the people to public transport.