Biomass heat storage tank in Weiz, Austria

The aim of the pilot project was the implementation of a central thermal energy storage system in the existing biomass heating plant in Weizberg. Due to the lack of a central storage in the heating plant, the boilers were mainly operated in the unfavorable partial or low load range. This resulted in increased fuel consumption and emissions (CO, NOx, dust, and volatile unburned CnHm).
One of the main reasons for the lack of a storage tank is the location of the heating plant in the historic town center of Weizberg, which is a protected monument and landscape. The installation of large storage tanks for local heating networks in listed and landscape-protected areas and protected buildings is currently a major challenge. The associated structural changes must meet the strict requirements of local monument and landscape protection.
The project demonstrated a possible solution to overcome this problem through the innovative implementation of a central water buffer in the historic town center of Weizberg. The structural requirements for compliance with monument and landscape protection are to be met by the new solution concept. The chosen solution is the sinking of the buffer, the retention of its color in green to reduce visibility from the outside as well as its predominantly underground execution.
The specially adapted design of the visible facades in terms of color and geometry was implemented in compliance with the requirements of weather resistance and minimally invasive integration, so as not to affect the existing natural features of the environment. Due to the above challenges, there is a need to catch up on energy efficiency and the use of renewable energy sources, especially in neighborhoods with landmarked buildings. The project has served as an innovative good practice example and as a model for a simplified technical and, above all, economic implementation in listed districts and landscapes today and in the future, and to lead to a significant increase in the share of renewable energies in historic city centers.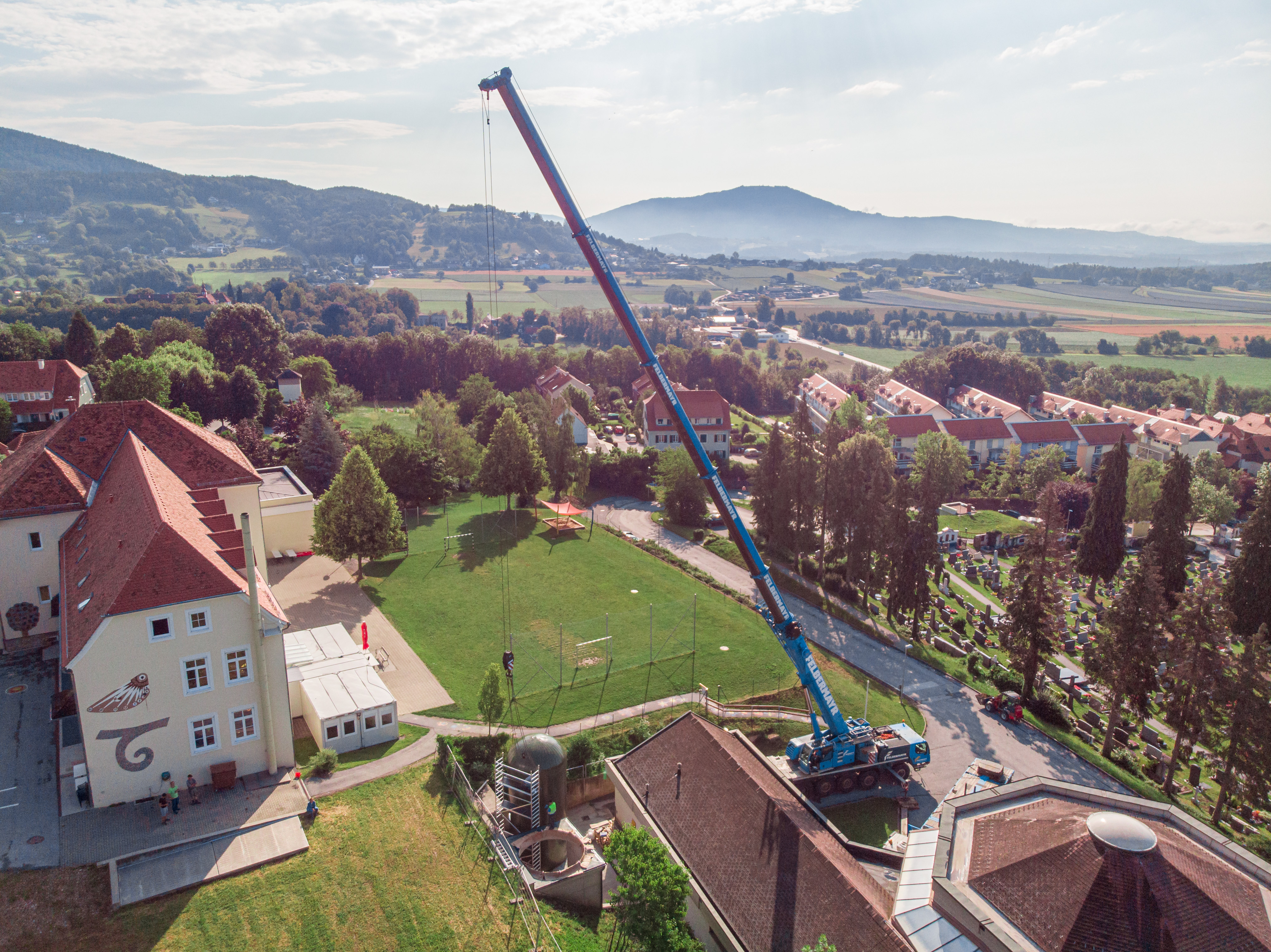 If you're interested in a more detailed look, click here to read the full report