The International Series of Workshops

Business/Design Thinking Camp
The Faculty of Economics hosts international participants of the ongoing cycle of Business/Design Thinking Camp workshops within the project CerDee- Interreg CE project. The workshops took place in Pilsen at the Ladislav Sutnar Faculty of Design and Faculty of Economics. The international series of workshops, get inspired by porcelain tradition & design your own business ended successfully!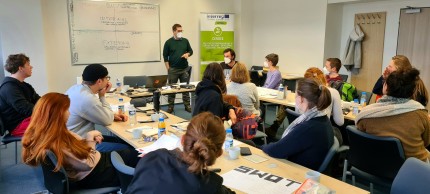 During the workshops,  the international ceramists have been engaged in design thinking and learning about the "invisible side of design". The workshop cycle began on Monday with the Design Thinking section i and on Wednesday the participants began to focus on the Business Thinking section. Participants were welcomed by pro-dean Jan Tlučhoř, who is also the main solider of the CerDee project and the workshop is led by Jiří Hanek.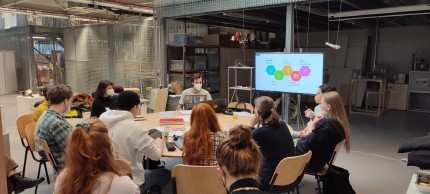 Details on the upcoming workshops:

By understanding the whole design process, participants will also be able to communicate better with their clients and customers and even engage them in a way that cooperation is enjoyable for all parties. The business part shares the "invisible side of design" - how to prepare a good design project assignment, how to estimate time and schedule the work, how to price the project and prepare a client offer. With their own ideas, participants will try to design a business model, a business plan, pricing of their products and also learn a little calculation of what is needed for a business.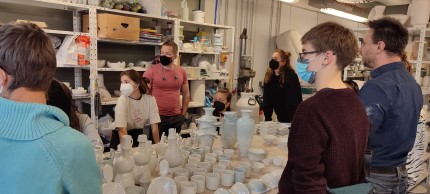 The Ceramic DesignStudio at the Ladislav Sutnar Faculty of Design and Art has created many beautiful, functional prototypes of their products.

Fakulta designu a umění Ladislava Sutnara ZČU