European cooperation for urban green spaces
15 organizations (municipalities, knowledge partners and associated partners) of seven European countries, led by the Municipality of 12th District of Budapest (Hegyvidék) have started a cooperation within the Urban Green Belts project. The overall goal is to find and pilot innovative solutions to protect, manage and develop existing green spaces in a sustainable way with the involvement of local communities.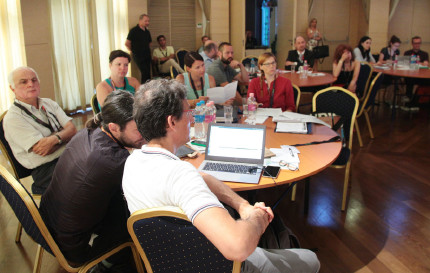 The kick-off meeting of the three-year, European Union supported project was held in the MOM Cultural Center in the 12th district of Budapest on 12-13th July 2016. In his opening speech, the mayor of the district, Mr Zoltán Pokorni pointed out that even if the district has a relatively small population it has a lot for green spaces, even forests. 'It is not our merit, we inherited this, but now we try to protect this.'- he added. He said that Urban Green Belts can contribute significantly to a learning process, where the participating cities can learn from each other, especially about the ways how local communities can be involved in the protection and management of the green spaces, and on how to make them understand that 'our home is not ending at the door of our house'.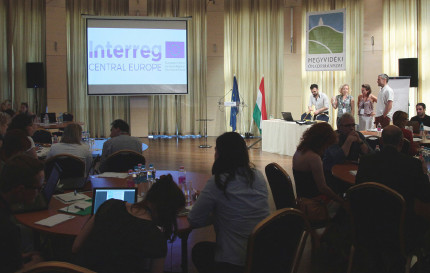 The deputy mayor, Mr Lajos Kovács, who in his other position is the president of the Association of the Climate-Friendly Settlements, highlighted that this is the first time that the district acts as a lead partner in an international project. 'We can say the project is successful if its results can be used in everyday practice'- he said. As an example to the potential impact he mentioned the development of the district's tree cadaster, the modification of the District's Building Code in order to help the expansion of green spaces and also the adaptation to climate change.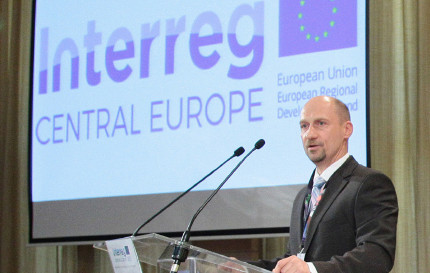 The three-year Urban Green Belts project is supported by the INTERREG CENTRAL programme of the European Union, it has a total budget of 2.39 million euros. The partnership is led by the Municipality of 12th District of Budapest (Hegyvidék) and has partners from Hungary, Italy, Czechia, Austria, Slovenia, Poland and Croatia. Altogether 10 municipalities and knowledge partners are cooperating and assisted by a further five associated partners, that in Hungary includes the Municipality of Budapest and the Association of the Climate-Friendly Settlements.
During the kick-off meeting, participants introduced their organizations and the environment of their locations and established a common method of collaboration while getting to know each other in person in familiar surroundings.