Press Release Padova meeting

Press Release Padova meeting
The first transnational meeting of UGB project has been finalised today, November 16th in Padova, hosted at Informambiente offices of the Municipality. This project, funded by the Interreg "Central Europe" co-operation Programme and lasting for the next three years, has the main goal in setting forth an innovative tool for smart planning and managing of urban green spaces, whose main beneficiary are public authorities.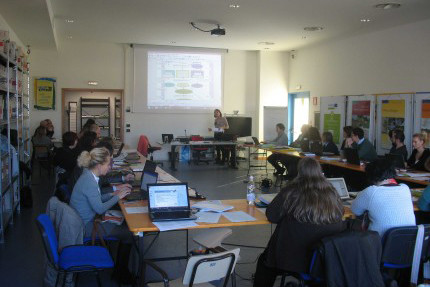 Representatives from 15 organisations gathered to discuss and assess the results of the first 6 months of activities carried out in Austria, Hungary, Croatia, Slovenia, Poland and Czeck Republic, which will be used as the baseline study for further steps into project implementation. Three thematic work groups will address the issue at stake from three different though integrated perspectives: GIS based design and assessment of urban green spaces, participatory tools and multi-level territorial governance.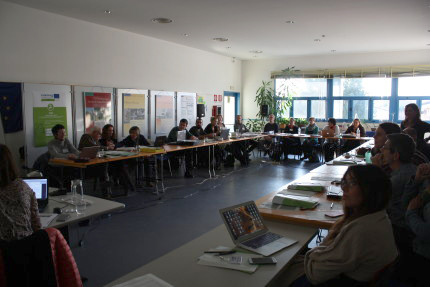 "Such an enthusiastic start is likely to be the best premise to find effective solutions reflecting the real needs of our local communities" said Ms. Zsofia Hamza, representing the 12th district of Budapest Muncipality and UGB project Co-ordinator. "The joint interest in identifying urban green spaces innovative management methods other than those currently applied by all partner cities, was in fact the main drive for this highly valuable cooperation spirit we experienced in the first 6 months of project life".
Padova, in particular, will be working closely with Austria, Croatia and Slovenia partners to build an all new set of indicators, GIS-based, able to represent such multifunctional value of green spaces. On the basis of this innovative approach, it will then be possible to collect new data, aiming at an integrated identification of urban green spaces and their environmental, economic and social estimated impact, e.g green spaces contribution to the mitigation of climate change effects, more efficient and cost saving maintenance and even job creation.