Energy Ghost Simulation Game
The aim of the game is to make students aware of the role energy plays in their own lives, in their everyday needs and activities and to engage students but also creatively developing energy efficient and environmentally friendly solutions that each of them can follow in their everyday lives, at school or at home.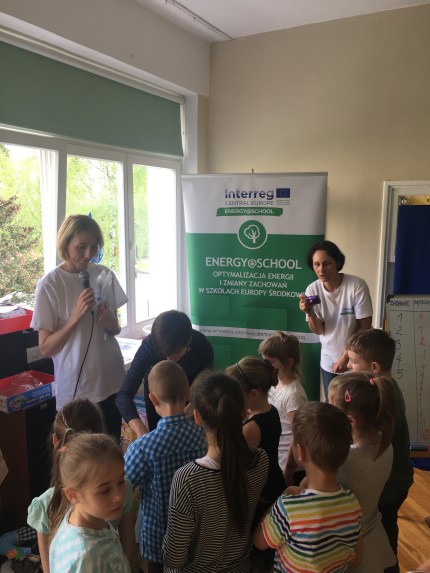 Energy Ghost simulation game
The simulation game - Energy Ghost Busters is a kind of the form of a training exercise to develop Junior Energy Guardians skills in reducing energy consumption in everyday life (starting from schools and later at home).
Most of the energy sources we use are not renewable and in addition, they are also harmful to the environment and the health of living beings . Thanks to small gestures, however, we can save energy without giving up comfort. ENERGY@SCHOOL gives us a lesson us that energy saving is in fact the result of many responsible mini-actions, which each of us should put into practice taking care of the environment. Project allows even the youngest to become ambassadors of sustainability, adopting an eco-friendly lifestyle and to commit to their future!
Here you can download APP for free:  https://play.google.com/store/apps/details?id=it.finmatica
Video Tutorial:
Tutorial registration  - explains how to proceed with the registration of individual schools
Tutorial No. 1 - explains how to log in to the app and how to enter temperature data

Tutorial No. 2 - explains how to enter electrical and thermal consumption data
Tutorial No. 3- explains how the score works with ghost resolution and the constant monitoring of required monitoring data
DT. 2.2.4 - "App for Android, Mac'OS AND WEB systems to monitor energy performances of schools" - explains how to log into the APP and how it works, 
D.T.4.3.2 - "SIMULATION GAME DEVELOPED TO TRAIN JUNIOR EG'S ON HOW TO REACH GOALS OF ENERGY SAVING ACTION PLANS" - explains how points are assigned to ghost resolution and required data entry.