6th Thematic Meeting in Padova
Veneto Region organized from 27th of February to 1st of March 2019 last 6 TM of YIH in Padova, city of St. Antony and Giotto, seat of one of the oldest Universities in the world (1222).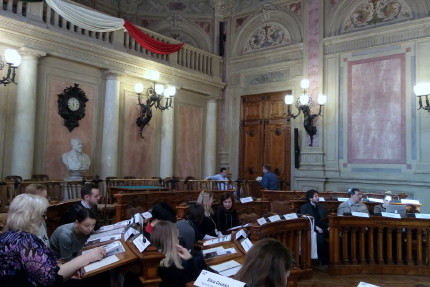 The aim of the meeting, held in the elegant Council meeting hall of Palazzo Santo Stefano, owned by the Province of Padova, was the presentation of the Transnational Toolkit: current status, feedback on tools described by regions and workplan, but also the feedback about the final Action Plans elaborated at regional level.
Our effort was devoted in addition, to prepare concise inputs for decision makers, in order to set up crucial points which  will be important for decision makers when approving future plans related to involving youth in traditional activities, crafts and trades. Our 3-year experience of project has highlighted different situations in European regions, but solutions will stem from young generations, our challenge is to stimulate their skills and curiosity on the past, to preserve the future.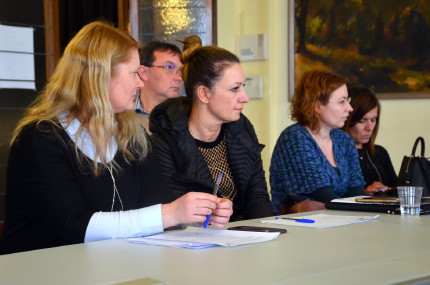 During the meeting, partners discussed about the project video, the final product showing our pilot actions with youth, our story about a journey of cultural heritage and youth.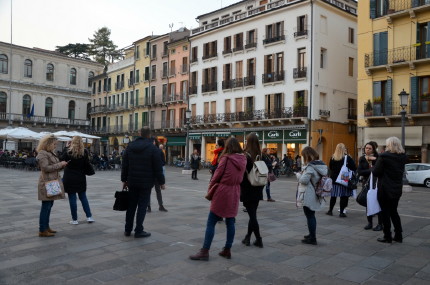 To better get in touch with the theme developed by Veneto Region about traditional navigation, we visited in the Museum of River navigation in Battaglia Terme, the sole museum in Italy on this topic, gathering collections of old tools used in the past by boatmen and in shipyards, an unique exhibition about the water civilization of Veneto Region and the lost world of river and lagoon transport including various types of boats. Not least Padova revealed us its ancient link with rivers through a guided tour in the downtown, starting from the legendary foundation by Trojan Antenor coming from the sea, to the masterpiece of Giotto, the Scrovegni Chapel, painted by frescoes at the beginning of XIV century.