Fish and salt - Gifts of sea and tradition in Piran
Within the "Maritime Baptism" (also known as the "Neptune's Baptism") which has been taking place for over 70 years in Piran at the beginning of the new school year, the Maritime Museum "Sergej Mašera" Piran in collaboration with students from the College Izola, Department Restaurant business and tourism, on Saturday 8th September organized a workshop on fish conservation.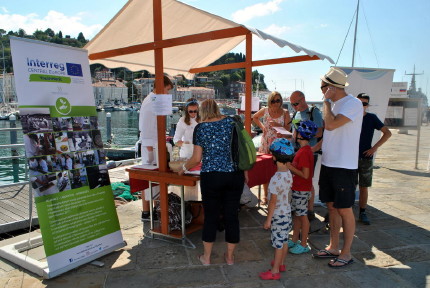 The workshop has attracted the attention of many passers-by, as it is a revival of the old tradition of conserving blue fish with Piran salt and Istrian extra-virgin olive oil. The workshop was organized as part of the YouInHerit project (Interreg Central Europe).