The pilot site of Genova
The Quadruple Helix
Pilot site: Auditorium of Strada Nuova
How was the building before the transformation?
The Auditorium di Strada Nuova is one of the historic public halls of Genoa. It is located inside Palazzo Rosso in Strada Nuova, now Via Garibaldi the so-called "Via dei musei" (the street of museums). Strada Nuova is the heart of the historical and cultural heritage of the city where the major buildings of the UNESCO heritage are located (Palazzi dei Rolli).
The Auditorium di Strada Nuova had different toponyms ("Sala cinematografica Garibaldi", "Sala Pietro Germi"). Since 2004, the public hall has been the subject of a series of interventions aimed at putting the historic building up to standard. The current layout of the public was originally designed by the architect Franco Albini, which placed a false ceiling and a light wood cladding, the carpet and blue seats.
Up to 2016 the auditorium was unused, due to problems related to rainwater infiltration. During this period, extraordinary maintenance work was carried out to restore the hall's usability. Between 2015 and 2016 the Municipality of Genoa has made substantial conservation restoration interventions.
What is the change in the building?
Within Forget Heritage Pilot action the Auditorium of Strada Nuova is developing in a Multidisciplinary creative centre dedicated to Live Performance, Workshop and Educational activities, Business and personal services. The stage will be enlarged in order to widen the performances possibility.
What phase is it at that time?
Currently, some renovation interventions are ongoing.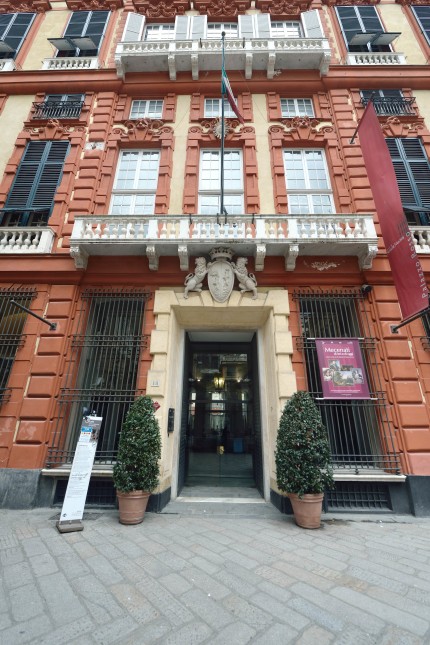 | | |
| --- | --- |
| | |