Autarky Rate Tool for electrical storage solutions now available!
Measuring the degree of self-sufficiency with just a few clicks and evaluating the technical, economic and ecological effects of the chosen system configuration – this is now provided by the so-called Autarky Rate Tool. The tool is suitable for all those who are interested in installing electric storage systems in combination with renewable energy sources. The aim is to motivate users to take a closer look at the topic and subsequently contribute to an increased and intelligent use of electric storage solutions. Another important aspect of the tool is the checklist, which summarises the results in a pdf document. This document also contains an analysis of the calculation results as well as specific information on the use of storage in historic old towns.

You can test and use the Autarky Rate Tool by clicking here. It is available in English and German.

If you want to understand how the Tool works and need help using it please consider clicking the Image below to watch the Tool Training video or click here to see it.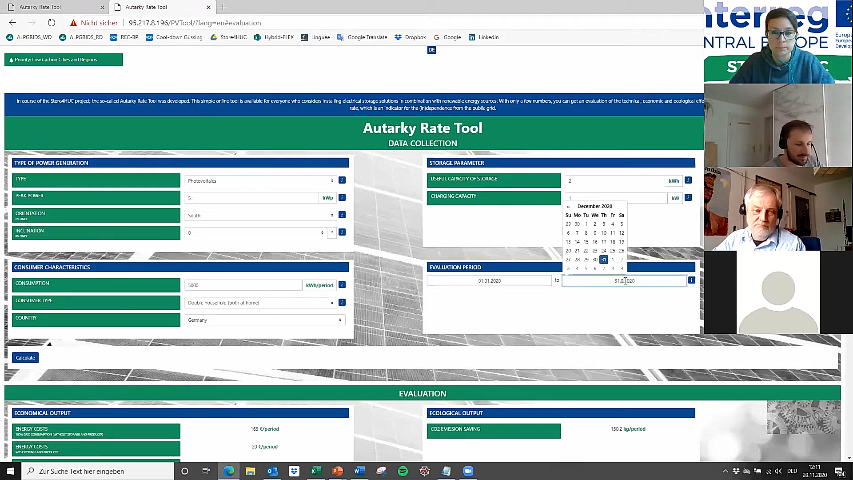 Click to watch the Video