Cooperation is central to cope with a "new normal" in a pandemic
The impact of the pandemic made borders in Europe visible again, sometimes even within the same country. One might think that consequently room for transnational cooperation among regions and cities has decreased.
Indeed, in compliance with various travel and contact restrictions, projects funded under the Interreg CENTRAL EUROPE Programme had to cancel many physical meetings and events, which usually facilitate the creation and communication of cooperation results. However, this did not stop them. They continue to work together efficiently for a stronger and more resilient central Europe. And in some cases, they have adapted their work plans and are now developing common solutions to help central European regions and cities cope better with the current emergency.
Crowd Innovation: New answers to new challenges
To encourage and support research on very concrete challenges posed by the Coronavirus crisis, our SYNERGY project has launched a new pilot voucher scheme. Partners had previously developed the Synergic Crowd Innovation Platform, a virtual space where specific "challenge givers" can search for research "solution givers" in the fields of Industry 4.0, additive manufacturing and micro-nano technologies. Having this online tool in place in times like these made it even more relevant. Public and private organisations affected by the Coronavirus crisis can now, in the role of "challenge givers", look for matching solutions or competences from the research and industry communities. The best proposals submitted to challenges in the pilot scheme will soon receive a voucher to pay for much needed services, which could become the spark for greater innovations that help to deal with this pandemic.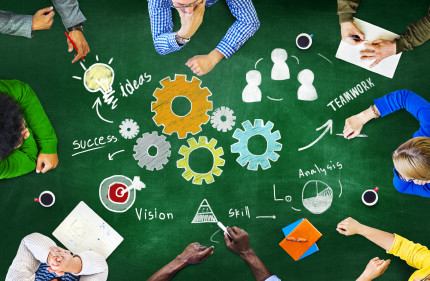 Circular Economy: Recycling single-use health equipment
The pandemic is not only affecting our healthcare systems and economies, but also our environment. The dramatic increase in the need for single-use masks by the population is producing a new waste stream for which we do not know the recycling potential. Our ENTeR project develops solutions to reduce textile waste through a circular economy approach. Partners saw the opportunity to apply their knowledge also to textile waste coming from medical materials that we are all using these days. With their new pilot, they are analysing possible sorting methods, dismantling procedures, cleaning treatments, and potential recycling processes to minimise the loss of non-renewable resources. As a result, a set of guidelines and best practices will fill this knowledge gap for local authorities, allowing them to adopt sustainable waste management models and make our regions greener.
Life at home: Reducing food waste and teaching kids in entertaining ways
Weeks and weeks of lockdowns and social distancing have brought completely new routines into our homes. We are facing cupboards full of food and near-permanent home schooling and need ideas to deal with all this. But we do not have to re-invent the wheel: Some tools that can help us to carry on are already there. We just have to rethink their use for this new situation.
In Austria alone, after the first few weeks of isolation, a third of the food people bought went wasted. Food waste was already a pressing issue before, and panic buying after the lock-down made it even worse. Our STREFOWA project had developed guidelines for consumers, which are now more useful than ever. They help citizens to better plan buying and organising groceries at home, so that nothing ends up in the bin. But this is not the only challenge affecting families: being in charge of children´s education became a second job for many and they often run short of ideas. The TOGETHER project offers a colouring book teaching children the importance of responsible energy use. It can be easily downloaded by everyone from their website. Schools, parents, and kids can learn how to save energy in an entertaining way. And there are many more projects funded by Interreg CENTRAL EUROPE that have produced similar learning materials. They now come in handy and raise awareness on issues like climate change, which will outlast the current crisis. 

These few examples show, that transnational cooperation is central for regions and cities to become more resilient and to find common solutions that can benefit citizens all over central Europe. Even more so when facing an imminent crisis like today.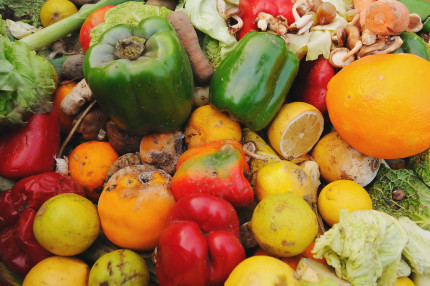 Additional information