ARTISTIC Project at the Forum of Cities and Regions '2019

The Forum of Cities and Regions was held at the Exhibition and Congress Center G2A Arena in Jasionka near Rzeszów. The event was organized in connection with the Polish presidency in the Berlin Process and was an opportunity to exchange experiences between Polish, EU and Balkan representatives of local government, as well as the European Commission and the Committee of the Regions.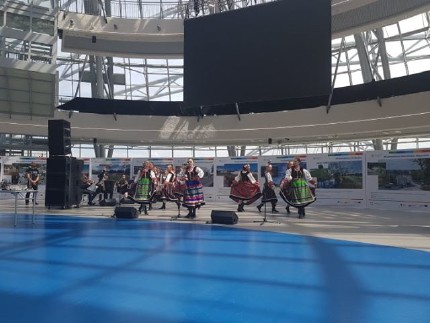 The Forum of Cities and Regions was inaugurated on June 5, 2019. The main topics were the beneficiaries' experiences of partner cooperation in implementing Interreg projects, the Instrument for Pre-Accession Assistance and the European Neighborhood Instrument. There was also a panel discussion about the future of territorial and international cooperation. Among the guests of the forum were ministers and experts representing over a dozen countries, the European Commission, the Committee of the Regions and the European Investment Bank.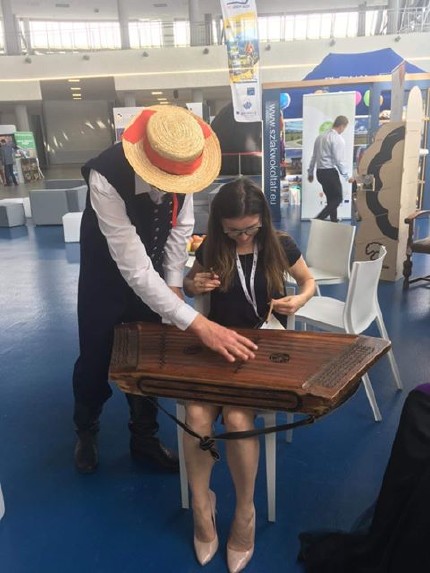 All international projects implemented in the region were promoted, as well as projects from the Interreg Central Europe Program, including the ARTISTIC project. On June 5, 2019. an exhibition was held, which was opened by the performance of the Resovia Saltans Song and Dance Ensemble promoting the ARTISTIC project. On the exhibition stand there was also a performance by Mr. Michał Rydzik on traditional Rzeszów cymbals and a fashion show prepared by a clothing designer and at the same time the chairman of the artistic foundation Ga mon! Mrs Justyna Wesołowska, who is trying to promote the motifs of Lasowice's embroidery in contemporary outfits. At the exhibition stand, one could also admire the folk costume from the region of Gdańsk, which was borrowed for the occasion from the Regional Song and Dance Ensemble "Markowianie".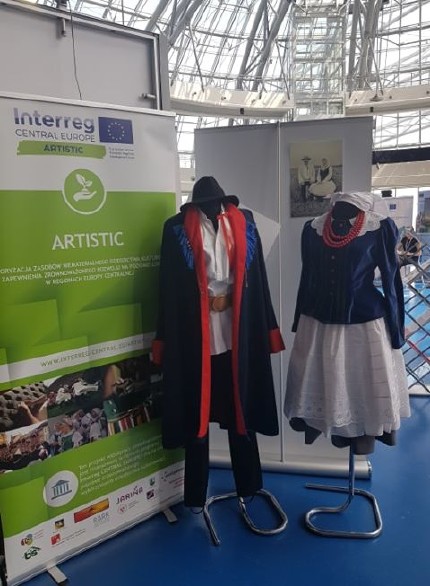 Here's also an article published on the Website for Programs of European Territorial Cooperation and the European Neighborhood Instrument (Polish language) http://www.ewt.gov.pl/strony/wiadomosci/projekty-transnarodowe-i-miedzyregionalne-na-forum-miast-i-regionow-w-jasionce/