Artificial Intelligence to protect the Salse di Nirano Nature Reserve, Italy.
October 16th, Italy - The Salse di Nirano Natural Reserve has a delicate environments in continuous evolution and, due to its proximity to the Po plain, it is highly visited during all the seasons. The pilot action of the CEETO project aims to do a remote control of "risky behaviors" carried out by tourists and to stimulate a more aware and respectful use of the site.
NEMOS (Nature rEserve MOnitoring System) VCA Experimental System 
The Video Content Analysis (VCA) system, financed and tested through the Interreg CEETO Project is composed of 3 cameras connected to an automatic data processing and extraction unit, based on Artificial Intelligence algorithms. The system, in addition to monitoring (quantifying and qualifying) the real use of the area, also documents the main factors of threat for the Natural Reserve of Salse di Nirano to support the design of possible protection measures.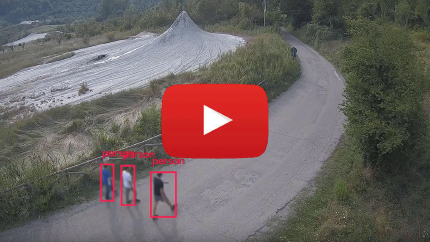 As can be seen from the explanatory video above, the system detects the transits of vehicles and people along the access road to Zone A of integral protection (zone particularly fragile by the geomorphological and phytological point of view) and acquires the largest number of data on episodes of physical barriers overcoming (by both people and animals), and consequent incorrect use and invasion of Zone A. The data is processed on site and sent remotely to the Park Authority and to the Municipality. It will be used both to quantify the extent of the problem and to plan appropriate defence actions, both active (strengthening of physical barriers) and passive (through posters and environmental education). The recorded images will also be useful for the study of the mud-volcanoes morphological evolution and will be integrated with the other ongoing monitoring by the University of Modena and Reggio Emilia.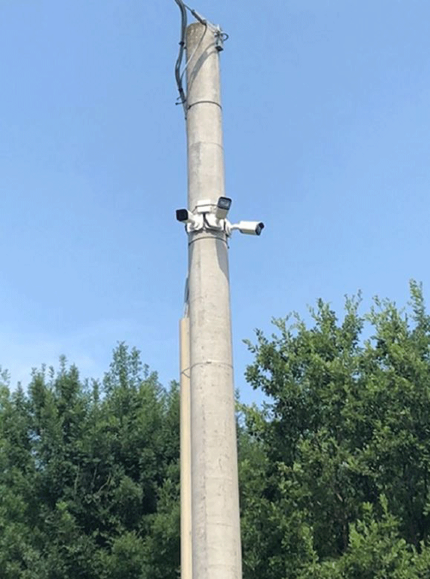 The innovative VCA system was installed in the Cà Rossa Visitor Centre area at the beginning of July 2019 and it is continuously acquiring data from 5.30 AM to 9.30 PM. It will continue to work for at least one year after the end of CEETO Pilot Action (which ended at the end of September 2019). 
About CEETO Pilot Protected Areas
This and seven other Protected Areas are involved in the implementation of the CEETO Pilot Action Plans, and will be used as testing areas for this end. Get further information about this Protected Area at the Salse di Nirano Nature Reserve wepage, or learn more about all CEETO Pilot Protected Areas.