GOOD PRACTICES OF THE TRENČÍN REGION
BLUEPRINT
PÚCHOV & BÁNOVCE NAD BEBRAVOU REGIONS
Although blueprint workshops were situated in numerous regions of Slovakia in the past, their high concentration can be clearly seen in the Trenčín Region (or historical Trenčín county). The last and the longest working blueprint workshop in Slovakia was the workshop of the Trnka family in Púchov (master Trnka died in 2001). There are approximately 500 historical artifacts - blueprint forms - from original ownership of the Trnka family in collections of the Museum in Považská Bystrica.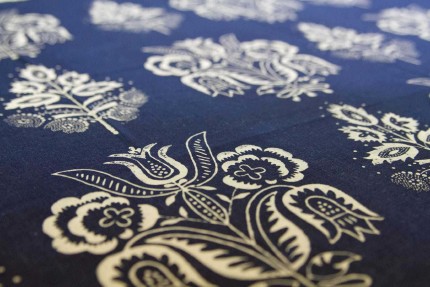 Another museum - Trenčín museum in Trenčín - manages and presents another collection of blueprint forms from the workshop of J. Fojtík in Bánovce upon Bebravou, coming from the end of the 19th century and the beginning of the 20th century. Some forms were 3D documented within the digitalization of cultural heritage.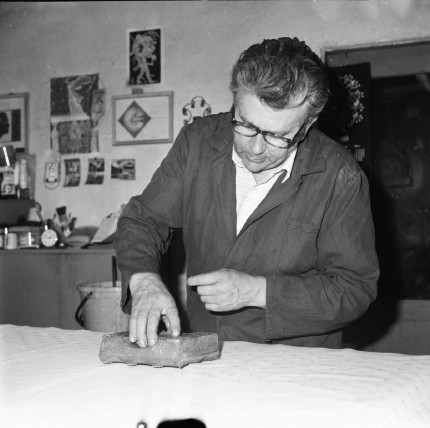 According to the results of the research, in the past blueprint motives with more subtile patterns were preferred in the western Slovakia, including the Trenčín region. After the inscription on the Representative List of Intangible Cultural Heritage of Slovakia in 2015, blueprint was put on UNESCO Representative List of Intangible Cultural Heritage of Humanity in 2018 as a result of common project of Austria, Czechia, Germany, Hungary and Slovakia.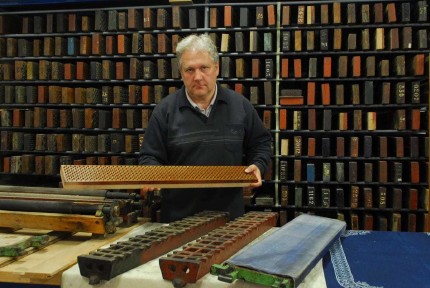 Photos:
Headerphoto and Photos 1, 2 and 3: Modrotlac