BOOST4BSO Steering Committee Meeting 
After nearly 18 months of distant working the project team is communing to Prague for the very fist face to face project meeting. AVO hosts the Steering Committee in Prague from the 22nd – 24th September.
 The current risk assesment provided by the Ministry of Health CZ indicates that countries of project consortium cover the whole spectrum. Let's keep fingers crossed that the border will remain open until next week.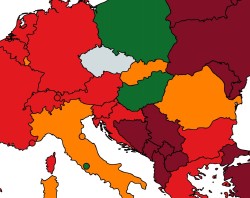 Zdroj: https://koronavirus.mzcr.cz/seznam-zemi-podle-miry-rizika-nakazy/