Landscape as a Living Organism? | Krajina jako živý organismus?
The documentary films were made by Lenka Ovčáčková in 2019/2020 in the framework of MaGICLandscapes project. She spoke to people from the project regions about their relation to nature and the surrounding landscape - the green infrastructure resource. All five films are available in the spoken national language(s) with respective subtitles and additionally in a version with English subtitles. Please view the regional versions without English subtitles directly on our Youtube Channel.
The Czech documentary "Landscape as a Living Organism?" conveys experiences of nature and landscape of people deeply rooted in the Kyjovsko region as well as their inspiration towards continuous commitment to the conservation of this unique cultural landscape. Quotations of Josef Klavňa (1857-1919), natural scientist and ethnographer, teacher at the state gymnasium (grammar school) of Kyjov, enhance the range of statements. 
Script, camera, sound, editing, directing: Lenka Ovčáčková, 2020 (Czech, English), 18:55 min.
Český dokumentární film "Krajina jako živý organismus?" přibližuje zkušenosti lidí, kteří jsou hluboce provázáni s přírodou a krajinou Kyjovska a poukazuje na jejich inspirativní angažovanost ve vztahu k zachování této jedinečné kulturní krajiny. Výpovědi jsou obohaceny citáty přírodovědce a etnografa Josefa Klvani (1857-1919), který působil jako učitel na gymnáziu v Kyjově.
Scénář, kamera, zvuk, střih a režie: Lenka Ovčáčková, 2020 (česky, anglicky), 18:55 min.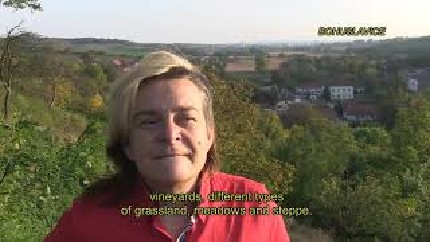 Back to MAIN PAGE