East Elbia in North Saxony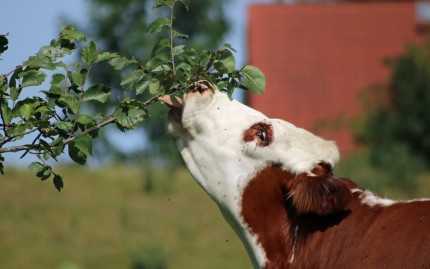 East Elbia is a place where nature, the beauty of the landscape and the connection of the local community to the tradition are the source of lasting relationship of people with their region and encourage tourists to visit this charming part of the Federal Republic of Germany.
East Elbia - this is the name given to the 161 km² area on the right bank of the Elbe River in the district of Northern Saxony that connects the Free State of Saxony with Saxony-Anhalt and Brandenburg. About 6,400 inhabitants - the East Elbians - live in the 29 districts of the Arzberg and Beilrode municipalities, which form a joint administrative community, and in the East Elbian parts of the large district town of Torgau. The region is characterised by a charming landscape with natural surroundings that are still intact. It is the home to Elbe beavers and white storks. Unique biotopes invite people to come and discover them:
- idyllic Elbe meadows with the »Alte Elbe Kathewitz« nature reserve,
- the »Prudel Döhlen« landscape conservation area;,
- parks in Zwethau, Triestewitz and Tauschwitz.
East Elbia is also an area with plenty of touristic attractions. Apart from the nine historical castles, knights' estates and manor houses, the region's twelve churches are also considered to be true architectural gems.
This region itself and all the Federal Republic of Germany are famous not only for their amazing material heritage but also for their interesting manifestations of the Intangible Cultural Heritage.
A total of 88 cultural assets and nine preservation-worthy practical examples are included in the "Nationwide Directory of Intangible Cultural Heritage".
These are subdivided into five different areas:
handed down oral traditions and forms of expression (including language),
performing arts,
social practices, rituals and festivals,
knowledge and practices in dealing with nature,
traditional artisan craft techniques.
With the inclusion of the German concept of cooperatives in the UNESCO list in 2016, a sixth area of cultural heritage emerged that to date had quite underpinned to a great extent: forms of social self-organisation.
Organ music (2017) and the blueprint (2018) have in recent years been added to the UNESCO list as heritage forms proposed by Germany and now stand alongside the tradition of bread-baking, the card game Skat, the Rhineland carnival, dialect theatre, midwifery, Epiphany singing, and East Frisian tea culture as exemplary immaterial cultural assets from the Federal Republic of Germany.
In the ARTISTIC project the East Elbia region is represented by:
- b&s consulting and training for the rural area GmbH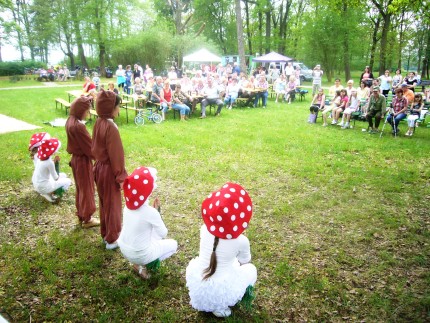 The information and photos included in this article were taken from the brochure "EAST ELBIA - INTANGIBLE CULTURAL HERITAGE" prepared by b&s consulting and training for the rural area GmbH, as part of the "ARTISTIC" project.