FIRECE: Programme and Project Level Tool
The FIRECE Programme and Project Level Tools are now available and the download is for free!
Where can you find these files?
Click on to the FIRECE website button "Documents and Publications" . Afterwards you will be guided to the files. The project level tool is available also in several languages. Furthermore you will find a guidline how to use the tools.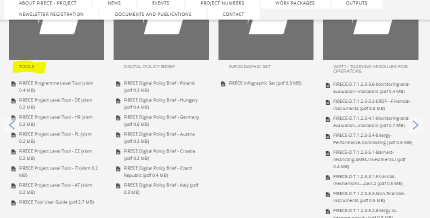 Or click on the "links" below and get directly to the files: