Fifth partnership meeting Varaždin, Croatia
On 9th and 10th of April 2019, the beautiful city of Varaždin, Croatia opened its doors to our international partners and hosted 5th HICAPS All-Partner Meeting. The venue hosts from the city of Varaždin chose to conduct our meetings in magnificent Park Boutique Hotel, and we were greeted not only by our hosts, but by the vice-mayor of the city itself, Zlatan Avar. The meeting was well covered by the local and national media, such as Croatian national television and a few portals such as eVaraždin, lokalni.hr, and InPortal.hr, implicating major importance of the project and interest within the community.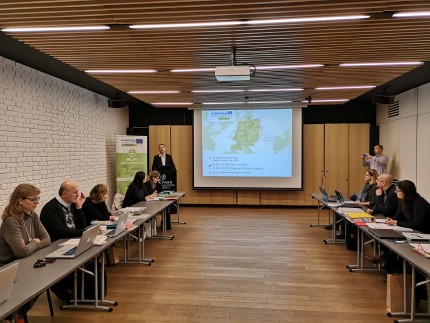 As the 5th meeting overlapped with the key moment in the whole project lifetime that marks entering in the last year of the project realization, the meeting itself was of major significance. The first day partners from Croatia, Italy, Slovenia and Poland started the work with discussion about the Transnational strategy on evaluation of cultural heritage and potentials of historical parks (D.T1.1.7), followed by the talks about Local Action Plans (D.T1.2.4), and Transnational decision support tool with guidelines to foster/advance historical parks protection (D.T2.1.3). The importance of these documents lies in the fact that although Central Europe's heritage is rich and diverse in terms of tangible and intangible history, in delicate situations due to the lack of capacity (common policies, know-how, resources and degree of awareness) we observe our heritage being destroyed or neglected. In some parts situation is rapidly deteriorating and we must keep in mind that cultural heritage represents a big potential for economic growth, generating value and thereby directly benefiting citizens. There is a need to find better balance between preservation of cultural heritage and sustainable socio-economic development of regions and this will be achieved only trough consensus building among public and private sector. Thus, our partners decided to tackle these challenges by gathering transnational best practices from the field, focusing on technical, organizational and financial aspects of cultural areas management, equipping the local and regional authorities with effective tools for planning and investment process, and combining the collected data within Transnational strategy. Furthermore, after the development of mentioned Transnational strategy, partners work on elaboration and adopting of concrete local action plans in each partner city for further development and revitalization of historical heritage to foster sustainable economic growth and employment. First day of the meeting was completed with the talks about Regional information workshops (D.T1.1.6) and Report on stakeholders meetings (D.T1.2.3), after which all the partners visited pilot site Varaždin and learned about former Croatia's capital rich history, in once mighty Varaždin's fort Stari Grad. Instead of guarding its citizens like in the olden times, nowadays, this fort turned museum, guards and keeps city's cultural heritage and historical gems.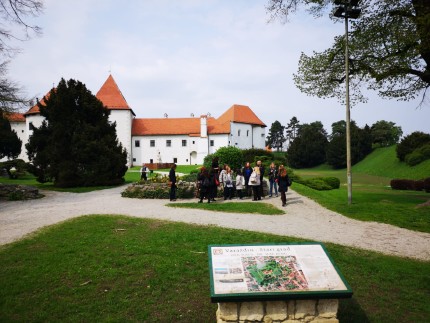 Second and final day of the meeting started with talks about project's communication activities and continued with the meeting about Revitalization concept and pilot implementation (A.T3.1.). This day presented stepping out of theoretical into the practical, as we discussed implementation of our tools and revitalization of 8 pilot sites chosen in Croatia, Italy, Slovenia, and Poland. Furthermore, discussion about Joint pilot evaluation report was held (D.T3.2.1), as well as the Steering committee session (D.M.3.1). As in the previous meetings, the lead partner and the leaders of the work packages informed all present about what has been done so far and what are the further steps and tasks that partnership has to achieve. The meeting was concluded with an agreement on several important issues which we hope that will ensure a successful further development of the project and collaboration within partnerships. During our two-day meeting, significant information and ideas were shared.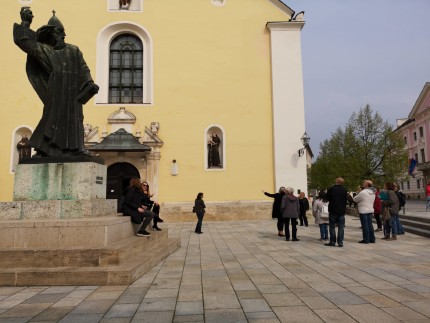 After the 2 days of meetings, discussions, workshops, exchanging of ideas and good practices, we closed our gathering with the study trip to city of Varaždin, where we learned a bit more of its history. We leave this beautiful and proud city full of hope and optimism, believing in our project and believing in its aim and importance for the cities it will enrich, and much wider. To our host at city of Varaždin, we can only say thank you for your hospitality, and see you soon in Ferrara!