RUMOBIL-Take the train to the "Spring awakening"
How to make a sculpture of straw, how to plant vegetables, how to make homemade strudel or natural detoxifying cream – you will be able to learn all this with the RUMOBIL's tourist train from Zagreb to Ozalj. The ride starts on Saturday April 22, 2017. 
It will be one of 35 tourist trains that will run until August 2018, within a pilot project RUMOBIL organized by Railways Passenger Transport. This Saturday tourists will participate in the event "Spring Awakening" in Jaškovo, a small village next to Ozalj, and the organizers expect to arouse the same interest of the citizens of Zagreb as the first train for which tickets were sold out a week before departure.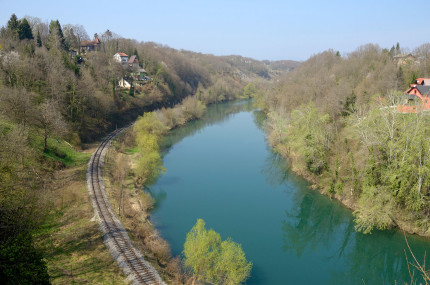 The train from the Zagreb Central Station leaves at 9.10 and comes to Karlovac at 9.50. From Karlovac passengers will be transported by bus to the pits, where they will spend most of the day. There will also participate in making straw sculptures and be able to work in the field, visit the Center for providing services in the community, taste the homemade juice diluted with spring water, and participate in two workshops. In the workshops they will be able to learn how to make domestic strudel, and on the other making natural detoxifying cream. In the afternoon – at 15.00, the tourists will be transported by bus to Ozalj where they will visit Ozalj and the Heritage Museum of Ozalj, where the third exhibition of lace is currently opened. As with the first trip RUMOBIL's train in Ozalj, tourists will be able to dine with popular prices and buy the products of domestic OPG's.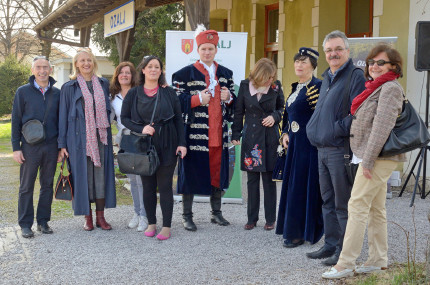 Train returns from Ozalj to Zagreb at 18.00 hours. A return fare from Zagreb is 50 kunas, from Karlovac it is 20 kunas, and includes transport by train and bus, participation in workshops and ticket to the museum. Children under 6 years are free. Train tickets can be purchased at the box office Zagreb main station and the Karlovac station.