RIJEKA pilot
Engaging citizens in creation of Citizen Collaboration Platform – CCP
Thematic fields: SOCI - Population and society, REGI - Regions and cities, GOVE – Government and public sector
PILOT DESCRIPTION
The purpose of the Rijeka pilot is to create interactive system where citizens can participate in decision making process regarding utilization of public infrastructure - Citizen Collaboration Platform (CCP).
Citizen Collaboration Platform has two main components:
Citizen Ideas Acquisition subsystem – to assure communication and interaction with citizens (collecting ideas, ranking, publishing results, etc.) and to identify available free real estate owned by City of Rijeka, map them, and connect them with citizen ideas and proposals.
Reporting and analytical subsystem – to assure appropriate data analysis and present results to CCP end-users
Using Citizen Collaboration Platform, we explored the way in which residents refer to the city as well as sites that are important to them. Primary sources were online pools, direct talks with citizens, associations, neighborhood councils, with an objective to capture citizens' feedback on key subjects to the maximum extent possible. The results thus obtained are analyzed, selected and classified with the purpose to be the starting point for making recommendations on how to use urban spaces for City planners and management.

THE ROLE OF END-USERS IN PILOT DEVELOPMENT
The role of citizens in developing a collaborative platform is irreplaceable. The development of the CCP platform has shown that. The first version of the platform (conceived as a GIS platform) was evaluated by users as being extremely complex with a large number of functions that could confuse the average user, and it was suggested that appropriate simplifications be made to facilitate the use (change GIS concept towards simpler portal type of application). In accordance with the wishes, the required modifications were made, and on repeated workshops with smaller groups of NGOs and with City of Rijeka direct democracy tool - e-Consultations, it was concluded that the final CPP was appropriate and could go to production stage.

MAIN STAKEHOLDERS INVOLVED
During pilot 3 main target groups (elders, young citizens and civil associations) were engaged in the processes of planning, developing and selecting CCP content in certain areas, through participatory workshops (including World café) held during the 2018. The participatory workshops were organized to collect ideas and proposals on new features of CCP, as well as improvement of existing in its working version. The 1st testing phase of the Citizen Collaboration Platform was conducted with collaboration with 3 NGO partners targeting different social groups (civil associations, retired people and young citizens):
Association for Civil Society Development SMART
Pensioner association of Rijeka
Junior Chamber International Rijeka
After collected feedback and requested modifications, CCP 2nd version was subject of on-line public consultations, by using existing direct democracy tool e-Consultations (both for NGO and general audience). It is official participatory platform of the City of Rijeka which enables direct involvement of citizens in decision-making process.
PARTICIPATORY METHODS
The final (test) version of CCP includes 2 already existing municipal participatory programs:
Small municipal interventions – where citizen can submit their requests for municipal work on certain areas of the city and give their proposal in online form.
Local partnership - through direct participation of citizens, associations and local boards it will be possible to resolve citizens needs faster and more cost effectively, by putting in order smaller public spaces (children's playgrounds, kindergartens' and schools' gardens and playgrounds, flowerbeds, green areas, smaller-sized illegal landfills etc.).
The newly established category, which is not limited by annual Call duration, is 'Open proposals'. This represents the open channel for citizens' proposals regarding City-owned infrastructure and real estate.
The CCP test version was developed in accordance to outputs and findings in previously organized participatory events (4, including 1 World cafe), and results of internal evaluation conducted among City of Rijeka URBAN INNO working team. Every reaction was taken into concern and the CCP was re-tailored after end-users experience. 
Online citizens' engagement was the 2nd participatory method that Rijeka pilot has to implement. The participatory process followed the steps defined in Toolbox for smart participatory methods and tools.
During 3 weeks of online consultations, the citizens were asked to evaluate URBAN INNO CCP in several aspects: easy-to-use, functionality, usability, clarity, graphics, design and interface. They were also invited to propose new features, new name of the platform, reward system and to report possible errors or inconsistencies.  Based on citizens inputs and ideas, CCP is improved and now in the process to be put into action.

PERSPECTIVES
The key value of the project was to demonstrate that the inclusion of citizens in the development of city SmartCity applications from idea to realization is the only way to create solutions that are tailored to the extent that will be used in the future. It is also a confirmation that the city like Rijeka needs the Urban lab as a place where all future smart city applications will be tested. Ultimately, this idea is accepted and will be realized as part of the Competence center for smart cities in Rijeka.
Accordingly, it can be concluded that at this stage the project contributed to a better understanding of the needs of citizens, it affected the urban departments and communal enterprises to a greater extent respecting citizens' comments and thus contributing significantly to Smart Governance of City of Rijeka.
FINDINGS AND CONCLUSION
The Rijeka pilot project has shown that there is a great desire for citizens to make direct decisions and that there is great benefit from their early involvement in designing, in particular, their local environments. People simply like to be asked for their opinion. All the workshops were exceptionally successful, the participants were active, regardless of the age groups, and resulted in a number of useful ideas. There is also a problem of the reluctance of a good part of the city's structures to involve citizens because they consider it as simply expelling them out of the comfort zone, adding them additional work or creating procedural problems. City's business processes are often unnecessarily complicated or bureaucratized, and their modification to include citizens is very difficult or almost impossible. Therefore, there is a final recommendation that the City of Rijeka should be more determined to embark on a business process redesign that will be in line with the new approach that brings us modern technology to enable the creation of better solutions and benefits to all citizens.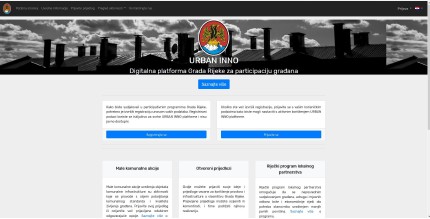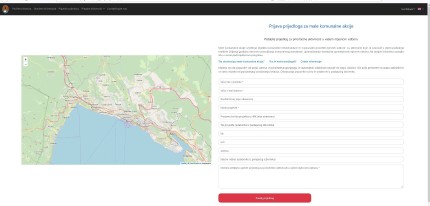 MORE ON RIJEKA PILOT:
Rijeka PILOT: Workshop with civil associations

Rijeka pilot: World Café workshop with young citizens
Rijeka pilot: Workshop with elders and pensioners