#reducefoodwaste
Project Award 2018

Are you interested in food waste? Are you doing something to reduce it? 
Let the world know about you!

UPDATE: New deadline 3rd June 2018!
The #reducefoodwaste Project Award 2018 is aimed to find the best projects in the Central Europe which help to fight with food waste.  Any running project can be submitted to the award. An NGO, a private startup or a social entrepreneurship, all are eligible as long as it is already existing project with results. Public voting together with a jury will select a winner. More information on the Award Page.
The Winners will be invited as external experts to present their project at an international meeting of food waste experts in Rimini (Italy) in November 2018 and will get the chance to visit ECOMONDO,  a great fair for ecology and technologies.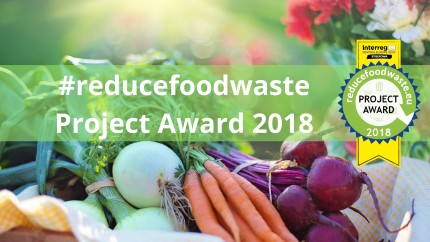 Submissions via the Award Page
opens: 1st April, 2018
closes: 3rd June, 2018


Follow us on Facebook to stay in touch!