Secondary raw material from rain and wastewater in Maribor
PILOT LOCATION: Maribor city, Dogose 

PILOT PARTNER: Mariborski Vodovod/Maribor Water Supply Utility

LOCAL FUA PARTNER:  EZAVOD, E-institute, Institute for Comprehensive Development Solutions
BUDGET: 43.500,00 € 
ABOUT THE PILOT
The pilot action will demonstrate the potential of using treated wastewater and rainwater to produce secondary raw materials (SRM) based construction products. Rainwater will be harvested and stored and treated wastewater transported from the nearby wastewater treatment plant. Materials produced from recycled water will be used for road maintenance works and to revitalise degraded areas by Nigrad, a public company, the majority of which is owned by the Municipality of Maribor. The quality of the reused water will be tested for its suitability for the SRM production process.

The location is the degraded urban area in Dogoše, Maribor where the pilot plant will be directly connected to the production plant operating at the same site. The annual precipitation in Maribor is 962 mm (10-year average).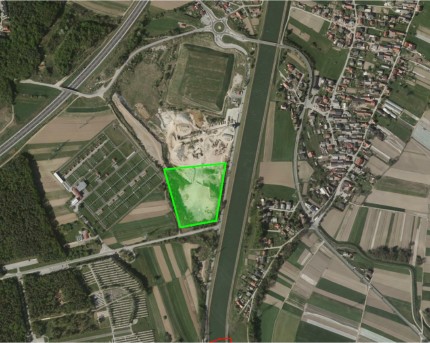 Rainwater will be harvested from the roof surface of the building (120 m²) and nearby parking lot (100 m²) and potentially from the courtyard surface (100 m²). If only roof and parking lot surfaces are collected, the estimated amount of rainwater which can be harvested is calculated as 170 m³ per year.  Based on that and on the predicted water consumption for the production process, a rainwater reservoir with 16 m³ capacity was selected.
 
For plant setup, two plastic reservoirs, one for rainwater and the other for treated wastewater, 16 m³ each, have been installed underground, in addition to a hydro booster station with two pumps, which are automatically regulated.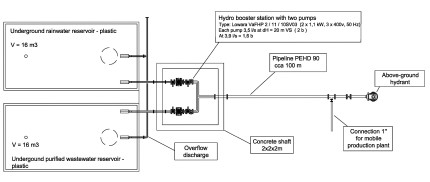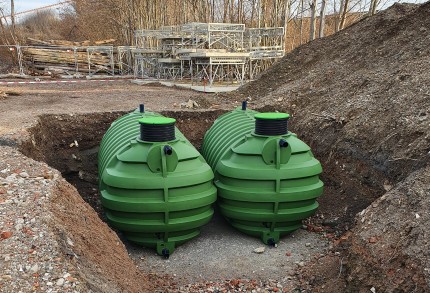 SHORT VIDEO OF THE PILOT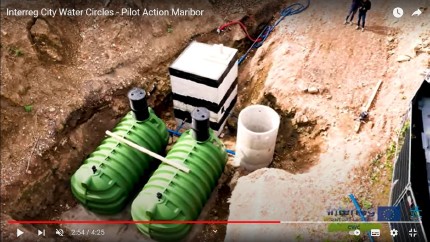 MILESTONES
Planning: Jan-Oct 2020
Construction: Oct 2020-March 2021
Test run, monitoring: April-Aug 2021
Reporting of the pilot: August 2021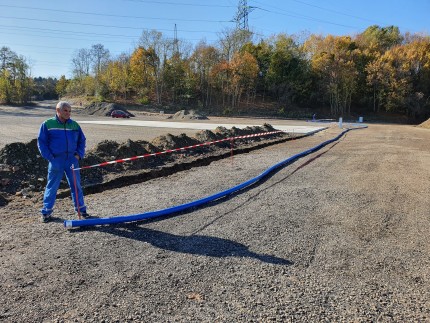 IMPACTS

The expected impacts from this pilot action include rainwater retention, increased reuse of recycled water in industrial processes, drinking water conservation and water and soil protection. The pilot also increases the awareness awareness in the local community of rainwater and recycled water potential uses and safety.  
Report on peer review visit in Maribor
CONTACT
Matej Levstek, matej.levstek@mb-vodovod.si
Aleš Erker, Ales.Erker@mb-vodovod.si
Boštjan Hostnik, Bostjan.Hostnik@mb-vodovod.si
LINKING PROJECT: Cinderela