aMo visited the public transport operator in Cracow
For his study trip in the RUMOBIL Project, aMo visited MPK that is the public transport operator in Cracow,  in October 2016.
MPK operates all the public transport services in his city; even a DRT service is performed that is very similar to the one in Castelfranco Emilia where the pilot action of aMo will take place.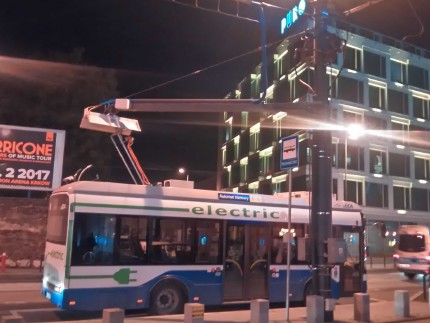 The visit was very helpful and had its focus on the most important feature for the pilot project of aMo: a better information for the passengers of DRT services.
The meeting was also an opportunity to have an exchange of knowledge on public transport in general, and was much appreciated the capacity of MPK to plan the public transport in the medium and long term also adopting new technologies.