Prehistoric salt mines and mining landscape of Hallstatt, Upper Austria (AT)
The pilot site is an historic mining landscape 400 meters above lake Hallstatt in Upper Austria including the world's first known salt mine. The prehistoric mining activities at Hallstatt began in the Middle Bronze Age. Due to the conserving features of salt, a great number of archaeological finds, such as textiles, tools, backpacks and the world oldest wooden staircase, were well preserved and discovered almost undamaged. In the salt valley "above ground" numerous remains of the salt production from the Middle Ages up to the present are found as well as the important Iron Age cemetery of the miners. Most of the discovered graves contain large quantities of different goods and precious items from almost all regions from all over the world known at the time, so a whole period and culture is named-after it. Thanks to its uniqueness Hallstatt became a part of the UNESCO World Heritage Sites Dachstein / Salzkammergut Cultural Landscape.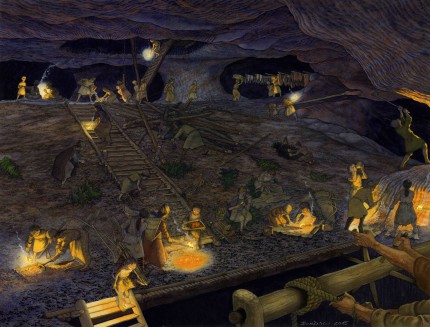 THREATS AND OPPORTUNITIES
The pilot site is already a popular tourist destination. It has a well developed tourism infrastructure with a great number of attractive facilities and services. Audio guides, escorted tours unveiling the history of the salt mines as well as exhibitions about the prehistoric Hallstatt and strolls through the burial ground are offered. Two long miners' slides and a mine train are operating underground, while above the ground a viewing bridge allows to enjoy the "World Heritage View". The pilot site has a great potential in terms of further tourism development. The project VirtualArch will contribute to it by better visualization demonstrating the unique value and global importance.
PLANNED PROSPECTION / VISUALISATION ACTIVITIES
The planned activities carried out on the pilot site includes 3D capturing of excavation tunnels inside the mine, excavated prehistoric mining objects as well as mining buildings above ground. As a result of the conducted activities on digitization and visualization, 3D model of excavation tunnels, virtual tour through the prehistoric mine, 3D model of the above ground mining landscape and virtual tour through last centuries the history of the ancient salt valley landscape will be created and offered to the public.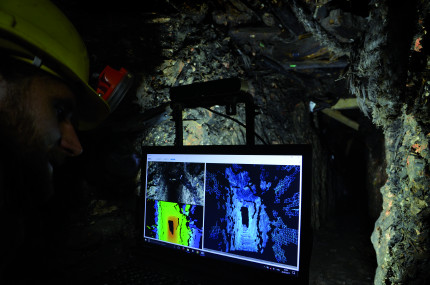 STAKEHOLDERS INVOLVED IN THE PROJECT
The realization of the VirtualArch project will require involving local, regional and federal actors in the field of regional development and archaeological heritage protection. In particular, cooperation with the Federal Monuments Authority Austria, the Municipality of Hallstatt, the Region of Upper Austria and the mining company "Salinen Austria" with regards to all archaeological activities and procedures, partly in a running mining process, will be established. The local representatives from the fields of tourism and economy will also be invited and included in the implementation.
REGIONAL STRATEGY
Klick here for the planned regional strategy (after project ending).

Further information:

https://www.nhm-wien.ac.at/hallstatt
http://hallstatt-forschung.blogspot.com/