2nd Transnational Partner Meeting and Site Visit in Zalaegerszeg, Hungary
On December 4th and 5th 2017, the SHAREPLACE consortium gathered for the second transnational partner meeting. Main topics to the meeting were the start-up of the stakeholder engagement phase and the service hub development. In addition to the meeting, the SHAREPLACE consortium got the chance to see the pilot area of Zalaegerszeg and received highly relevant inputs on the local transport network.
On Monday, the 4th of December, was meeting kicked-off by the hosts of this meeting, the Municipality of Zalaegerszeg. At the beginning of the meeting the vice mayor, Dr. Tibor Vadvári welcomed the SHAREPLACE consortium and expressed his interest in the project and stressed the relevance of the pilot implementations for the local transport situation. In the afternoon discussions concentrated on how to collect primary data and analyse available secondary data for identifying mobility flows, services and gaps (in the transport network). As the starting points of each pilot region vary, different kinds of data are already available or will have to be collected.  
Day two of the meeting started with a site visit of the Zalaegerszeg region. András Ekés from the Hungarian partner Mobilissimus introduced the consortium to the available transport infrastructures, existing mobility services and gaps due to limited service integration. The route included the regional and national bus station, the main railway station, industrial areas as well as different residential areas within the municipality's' boundaries.    
The afternoon was reserved for intense discussions on the service hub requirements – from a technical point of view as well as content-wise. Depending on the need of local stakeholders in each pilot, new mobility services will be implemented and tested or existing services will benefit from a better integration in information systems.  Meanwhile each pilot got to shape their ideas even more concrete and present it to the whole project group. The Municipality of Zalaegerszeg for example, intends to better serve their hilly remote areas as well as industrial business parks with collective transport options. In this case the service hub can serve as local platform for identifying the mobility needs and matching them with new services. 
The next SHAREPLACE get-together will take place in March 2018 in Ulm for preparing the stakeholder engagement and co-design activities. The project partners will attend training sessions on the living lab and co-design methodologies.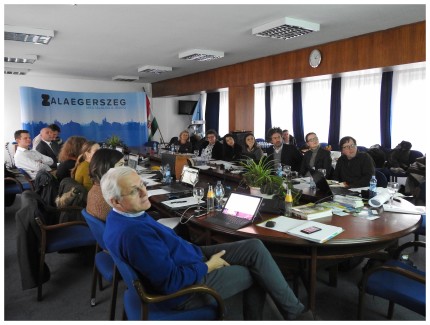 Keep in touch with the project updates by following us on Twitter and Facebook!