EUROPEAN COMMISSION ADOPTS OUR PROGRAMME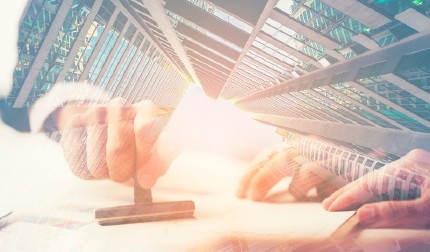 The Interreg CENTRAL EUROPE Programme was among the first three, out of more than 300 cohesion policy programmes, adopted by the Commission on 23 March 2022.  
Commissioner for Cohesion and Reforms, Elisa Ferreira, said: "I am glad to see that the first Interreg programmes of the period 2021-2027 are now adopted. Cooperation is at the heart of the European project and Interreg is transforming this spirit into concrete actions on the ground. Interreg programmes illustrate the essence and strength of EU integration: by funding close cooperation in border regions and across the Member States, they help citizens to tackle common challenges together, rather than having to face them in isolation."
Historically, the centre of Europe suffered from economic disparities and Interreg is particularly well placed to build bridges between regions and people. Interreg will contribute to making the concerned regions more developed while implementing the EU green and digital transition. 
In coming years, our programme will support cooperation projects with around 224 million Euros ERDF, helping them to make central Europe smarter, greener, better connected and more inclusive. On 23 February 2022, we have already closed our first call for proposals with 280 submissions and preparations are underway for the second call for proposals that will address a new type of smaller projects and will be launched in early 2023.
> Download Interreg CENTRAL EUROPE Programme 2021-27