Italian Agency for New Technologies, Energy and Sustainable Economic Development (ENEA)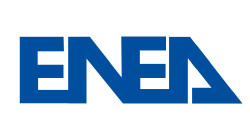 ENEA is a public research body that has expertise in the field of energy efficiency, renewable energies, environment and climate, health and safety and new technologies. In the environmental field, ENEA as a whole is responsible for: environmental characterization for morphological and functional aspects in relation to human activities, evaluation and reduction of industrial and civil impacts, planning of ecosystem recovery and the protection of areas with a high risk of environmental crisis and research on the effects on global climate of the energy cycle.
ENEA leads Work Package 3 and is responsible for the output coordination and communication among partners involved. ENEA takes part in all work packages and provide and valuabl scientific knowledge to the development of the project outputs. They undertake the transnational remote-sensing assessment in the Piedmont case study regions and report back on the results feeding into the Manual of Inter-Regional GI assessment. They develop the functionality assessment together with all partners and test the approach in their case study area Upper Po plain. Together with regional stakeholders, associated institutions and all project partners they elaborate the Public Benefit Assessment Tool and apply this to the Po Valley case study area to develop a GI strategy and action plan. They provide training how to proceed with the strategy and action plan achieved. ENEA will transfer the outputs of the project to the Italian national level. 

During MaGICLandscapes ENEA is cooperating with the following Associated Institutions:


Contact: Gian Luigi Rossi
Back to MAIN PAGE