EU Week of Cities and Regions
LOW-CARB hosted a side event in the 2020 EU Week of Cities and Regions. The event was held online in a webinar that showecased LOW-CARB's own pilots and innovations that advance low carbon mobility for central Europe and beyond.

The webinar was attended by 22 urban mobility practitioners and mostly local government officials. It was moderated by the project manager Carsten Schuldt, of LVB, LOW-CARB's lead partner. Fellow project partners who presented their region's innovative pilots (and also pictured below) were Adam Zoltan Nemeth (City of Szeged); Maciej Zacher (Skawina Commune), Lukasz Franek (City of Krakow) and Nebosja Kalanji (City of Koprivnica). Their presentations can be found below.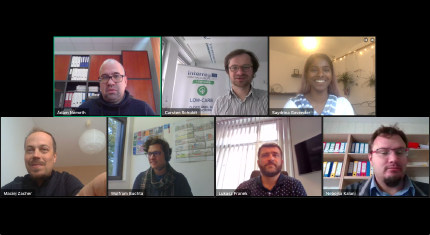 DOWNLOADS
Presentations

Recording available on request. Contact s.govender@rupprecht-consult.eu