GeoPLASMA-CE FINAL EEAB MEETING AND THE FINAL CONFERENCE IN FREIBERG 
GeoPLASMA-CE project consortium invited external expert advisory board members (EEAB) for the final meeting on May 20, 2019 to get their final feedback on project outputs achieved so far and recommendations for the remaining outputs to be achieved until the end of September 2019. We have discussed with them about supportive measures for long-term utilization and transferability of the results to other regions, how should we ensure even greater project impact and about the follow-up projects as well. After the intensive discussion we made a tour into Reiche Zeche (old silver mine).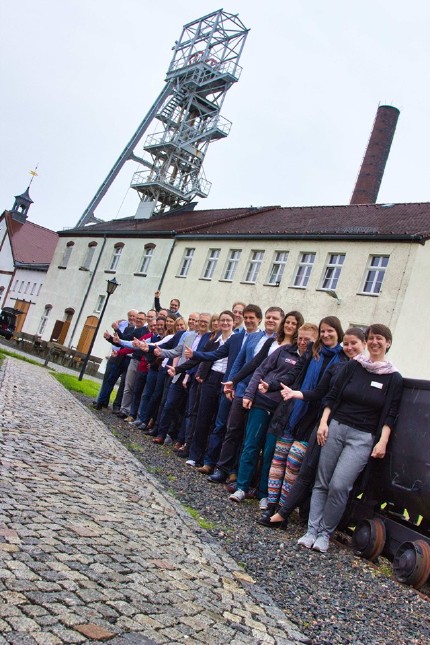 The Final Project Conference followed on May 21 and 22, 2019 at a very impressive Kultur- und Tagungshalle Nikolaikirche. The first day was focused on the presentation of the results of the project to the interested experts and stakeholders. A keynote speaker Philippe Dumas, Secretary General of the European Geothermal Energy Council introduced the European Shallow Geothermal Market. GeoPLASMA-CE promotional video was presented to the audience. 
On the second day we learned more about the shallow geothermal energy markets of some developed and emerging markets. Swedish market was presented by Jose Acuna, KTH Royal Institute of Technology. The status of the market in the Netherlands was presented by Guus van Gelder, Groenholland BV.  The insight to the German market was shared by Gregor Dilger, German Geothermal Association. Gregor Goetzl, Geological Survey of Austria presented the current and possible future role of shallow geothermal energy in Austria. The Polish heat pump market in 2019 was presented by Jakub Koczorowski, PORT PC.