LET'S MAKE LOW-CARB A 2019 REGIOSTAR!
14.06.2019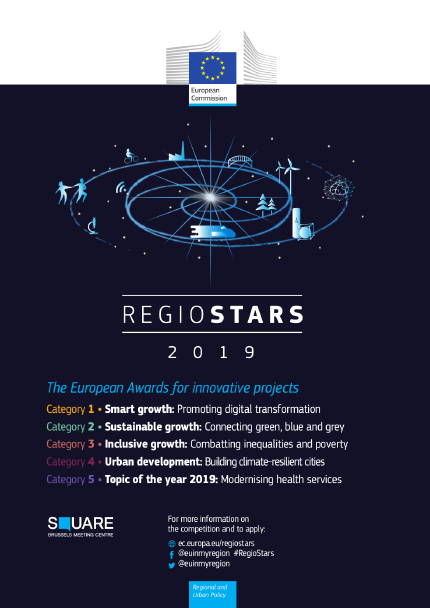 REGIOSTARS is an annual awards competition organised by the European Commission's Directorate General for Regional and Urban Policy to showcase innovative EU-funded projects.  This year LOW-CARB was selected as a nominee, and is one of 25 excellent EU projects in category 4, "building climate resilient cities".
 REGIOSTARS Awards, which has been running since 1997, aims to highlight outstanding EU projects and inspire other project managers with activities taking place across the EU. It also gives participants of these projects, including partners, city councils, citizens etc. to draw attention to their region's achievements with the aid of the Commission.
By raising awareness of these exciting projects, businesses, politicians, and citizens are set up to network and continue engaging with each other to positively evolve the Euregio!
 LOW-CARB is the only project that is working to adapt Central European transport systems toward low-carbon mobility to fight climate change and positively influence citizens' quality of life!
 What are you waiting for? Cast your vote for LOW-CARB today by simply liking LOW-CARB's entry.
 Voting ends 9 July!