CEETO Final Conference on Sustainable Tourism
On May 14th 2020, CEETO Interreg Central Europe project organised its Final Conference, the wrap up event before its closure, from the hand of one of its partners, the Naturpark Sölktäler in Austria. The CEETO Final Conferences was attended by over 200 participants from the 500 original registrants and included a wide array of presentations and contributions from different experts on Sustainable Tourism. The whole event was greatly moderated by Christian Baumgartner, Vice-director of the International Commission for the Protection of the Alps (CIPRA) and expert on Sustainable Tourism.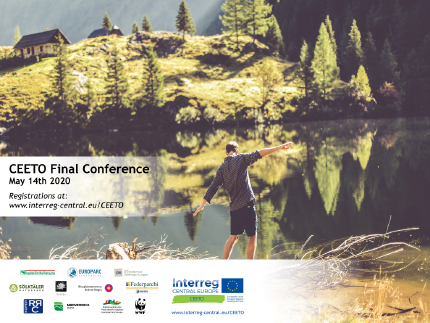 The Conference programme offered the opportunity to the international audience to learn about the goals of the CEETO project, the Protected Areas involved in it and the main outcomes resulting from its implementation, as well as to engage in the live discussions about Sustainable Tourism.
If you didn´t attend to the Conference, or may you want to review some of the contents, the Conference was recorded and divided in three sessions that are available to watch online:
Conference Presentations
Below, you can find a repository of the Conference speakers and presentations:
CEETO Project Key Tools
CEETO Pilot Actions
Project Key Outputs
Eco-tourism - key problems: Indicators, Problems, potential Solutions in Practice, Prevention, Requirements for Management

Conclussions