Further news

22.05.2019 OUR FINAL NEWSLETTER JUST COMPLETED
Read about the fascinating Picnic-conference, where, among some other really exciting topic, the goals of the whole project was discussed between the experts of ours and the wider audience.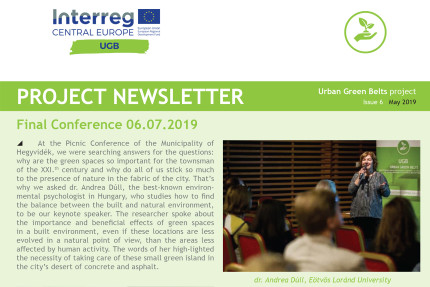 25.04.2019 INVITATION
The Municipality of Budapest XII. Hegyvidék 
kindly invites You to
"Green Cities - Picnic and Conference on the Green Spaces of Central European cities" event.
The program will be held on 7th of May 9:30 am to 16:00 pm 
at Villa Barabás (1124, Városmajor utca 44.)
14.01.2019 BE A STREET GARDENER!
You can gardening evrywhere even in downtown. Let's "flower up" our public spaces!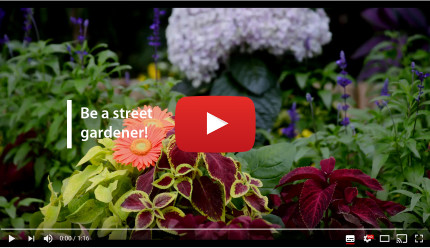 29.11.2018 OUR 5TH NEWSLETTER IS OUT!
The latest edition couldn't be more colorful! This period was full of Green Fests, furthermore you can also read about our Partner Meeting in Nova Gorica and some development of the pilot projects as well. Enjoy reading!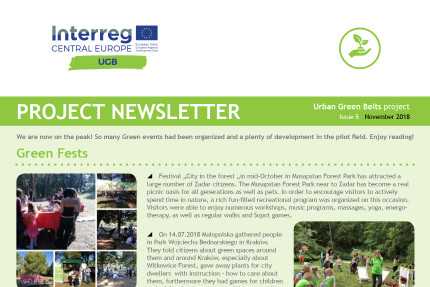 26.11.2018 5TH UGB Partner meeting 
Nova Gorica, 14–16 November 2018
ZRC SAZU team hosted the penultimate partner meeting in the city in the park, the youngest Slovenian city Nova Gorica. The fantastic Autumn weather, falling leaves and a dash of the bora provided...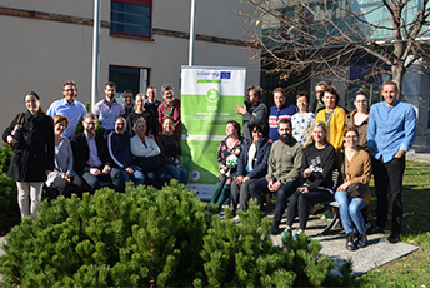 18.07.2018 Training for UGS governance
The training curriculum developed by REC to educate municipal officials about the innovative forms of UGS management is available in our project documents.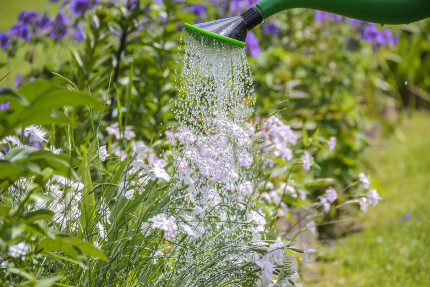 11.06.2018 OUR 4TH NEWSLETTER IS OUT!
I hope you are all excited to see what happened in the last period. You do not have to wait anymore, as the latest edition of the UGB newsletter is out! You can read about the story of the period...
EN | A | SI | IT | CZ | PL | HR | HU
25.05.2018 Krakow welcomed UGB
Team UGB gathered again in the beautiful city of Krakow to share the latest developments of our beloved project. We went through a series of workshops about stakeholder involvement, model testing...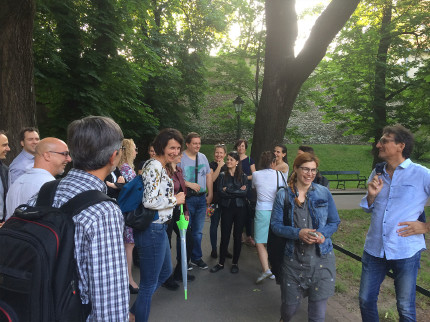 10.04.2018 Borut and the maribor study visit
Listen to Borut Jurišić, who tells you all the details about our trip to Maribor. Commmunity gardens, adventure parks, botanical gardens… What else do you need?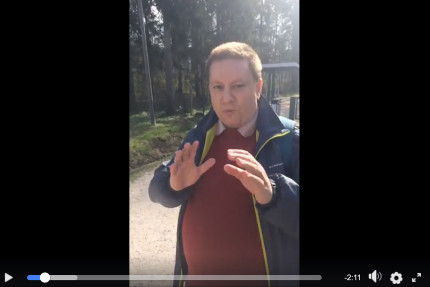 21.03.2018 21st March - International Forest Day
On 21 March each year, at the initiative of the United Nations General Assembly, we mark the International Day of Forests ...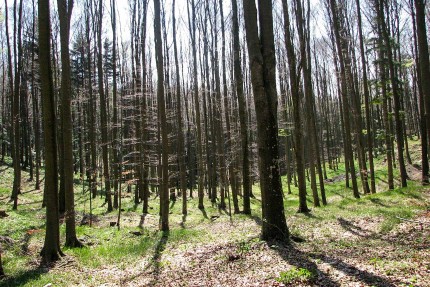 07.03.2018 PhD students discussed UGB in Salzburg
On March 7 RSA iSPACE organised a study visit where partners from Croatia and Italy were invited. In this thematic working group innovative ...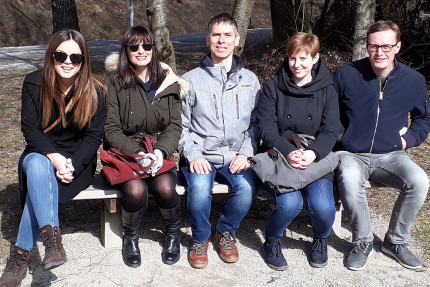 06.03.2018 UGB celebrated its halftime
On the 6th of March, all partners gathered in Salzburg for the mid-term review process where participants had the opportunity to evaluate the project progress ...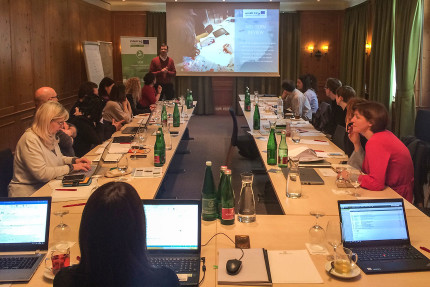 26.02.2018 Spring is coming!
Last Thursday, Hegyvidék held its second meeting for the participants of the stewardship programme. Even though there is some Siberian cold now in Hungary ...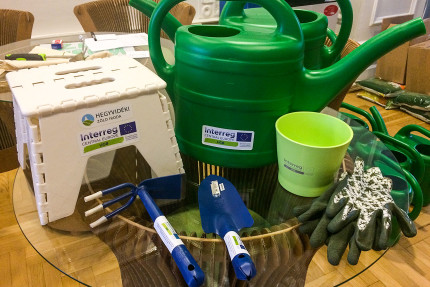 20.02.2018 Therapic gardens in Prague
Hegyvidék visited Prague in order to get a better understanding of their pilot concepts and learn from each other...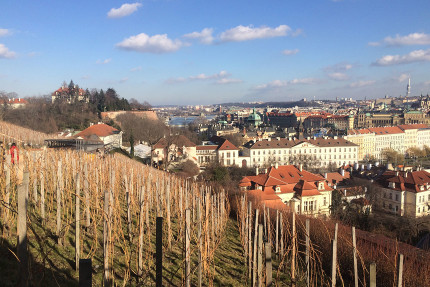 14.02.2018 Green Club in Hegyvidék
Malaria in Central Europe? The possible connections between climate change and health risks were discussed in Hegyvidék's Green Club...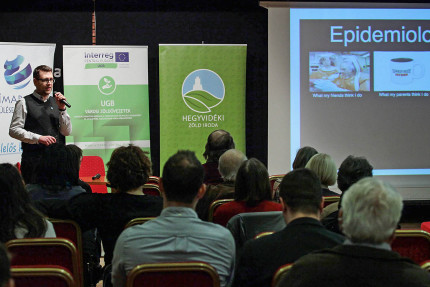 12.02.2018 Share your thoughts with us!
We asked team UGB what the first things were that came to mind when they heard the term green space. We are curious what your words are. Share with us in Facebook, Youtube and Twitter!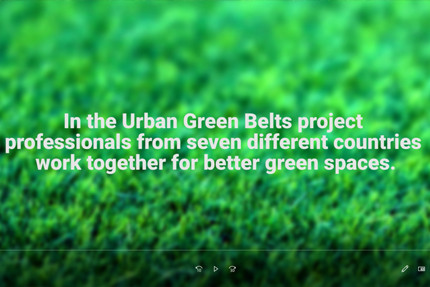 19.01.2018 UGB in Gallery Frnaža
ZRC SAZU team from Nova Gorica presented their work in art Gallery Frnaža in the middle of Nova Gorica recently. It was also heard about the UGB project, as colleagues from ZRC SAZU team are currently working on the model for participatory planning and maintenance of UGS (urban gree spaces) - methods...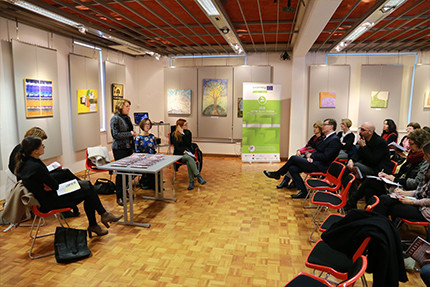 23.11.2017 Newsletter 3rd edition
If you do not have time to follow everything we do, our newsletter is for you! You can get all the important information within two pages about the status of the smart models, and also a short summary about the partner's pilot activities. 
EN | A | SI | HR | PL | IT | HU | CZ
21.11.2017 Draft models and pilot concepts are available!
We are happy to announce that the first results of the partners coopertaion: the draft models on GIS, community involvement and multi-stakeholder governance, and the connected pilot activities are available in the project library.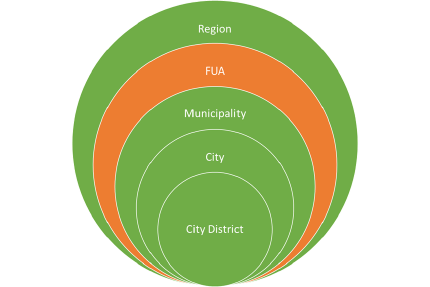 09.11.2017 Stewards meeting in Hegyvidék
One week after Halloween, the participants of Hegyvidék Steawardship Programme gathered to get to know each other, and discussed the future task related to the programme, while everyone could carve their own pumpkin. We believe that this meeting was a great start for building  a strong community.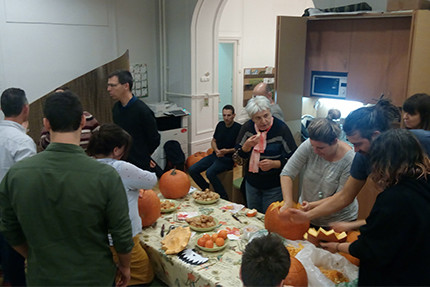 23.09.2017 UGB in Padova
The Municipality of Padova presented its Pilot Activity to FLORMART Fair in Padova, in two different workshops, and  during the first edition of URBANPROMO GREEN, promoted and organised by the National Institute for Urban Planning and the IUAV University of Venice.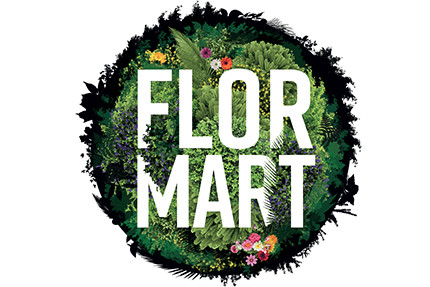 20.09.2017 3rd Partner meeting in Prague
UGB team met for the 3rd time to discuss further developments of the project. In the beautiful Prague 6 district the partners finalised the three draft model and presented their pilot concepts. The three models will be tested and piloted in Budapest, Krakow, Maribor, Padova, Prague, Salzburg and Zadar.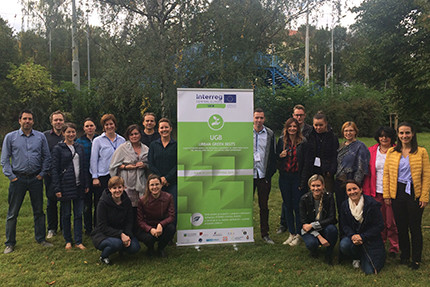 31.05.2017 Newsletter 2nd edition
The UGB team is pleased to announce the arrival of summer—and our second project newsletter! The newsletter includes a description of 'Functional Urban Areas'—otherwise known as FUAs—and their importance in urban green space management. Also, find out what's happening with smart model development, read a summary of conclusions of the project's comprehensive baseline survey, and get up to date with the latest activities all our project partner cities and areas. 
EN | HU | SI | PL | A | HR | IT | CZ

21.04.2017 Press release
The project's second partner meeting (April 19-21, 2017) was hosted by the Maribor Development Agency. The partners, after sharing a great deal of knowledge and experience at the meeting, returned to work in their home cities with recharged batteries and rekindled enthusiasm.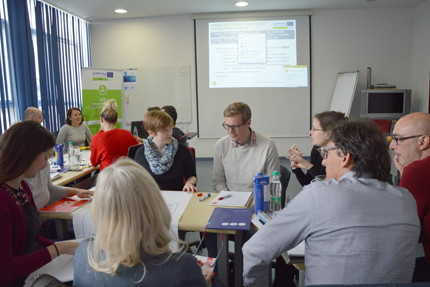 07. 02. 2017  Press conference
On 7th of February 2017 researchers from the Research station of ZRC SAZU Nova Gorica organised a press conference at the Municipality of Nova Gorica, where they presented their recent studies on the 70th anniversary of the beginning t of the construction of city Nova Gorica.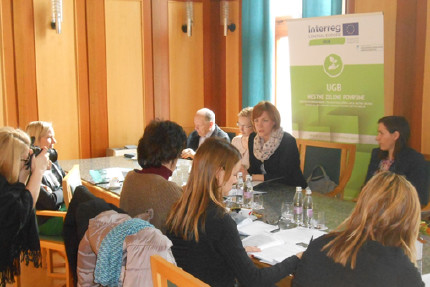 30. 11. 2016  First newsletter out now
Lear more about the partners and their initial work carried out in the frame of the UGB project.
EN | HU
16.11.2016  Why is the project important?
The overall goal is to find and pilot innovative solutions to protect, manage and develop existing green spaces in a sustainable way with the involvement of local communities.


15.11.2016  Press Release Padova meeting
The first transnational meeting of UGB project has been finalised today, November 16th in Padova, hosted at Informambiente offices of the Municipality.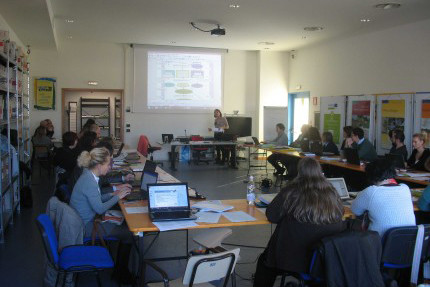 12.07.2016  Press release UGB kick-off
15 organizations of seven European countries, led by the Municipality of 12th District of Budapest (Hegyvidék) have started a cooperation within the Urban Green Belts project.