CWC ONLINE HANDBOOK
CWC project presents the "Transnational online handbook on circular urban water management and use", decision-support toolkit, containing information about smart planning, governance, engineering, and digital solutions for water saving and water reuse. e- handbook consists of four thematic catalogues.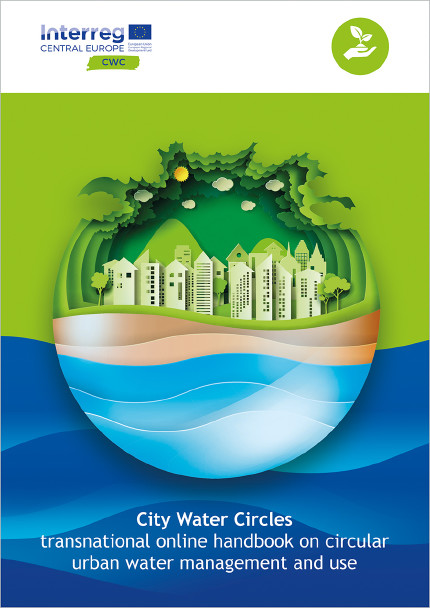 Thematic catalogue 1: "Smart tools for assessing the potential of urban water use"
Thematic catalogue 2:"Innovative engineering and nature-based solutions for circular water consumption"
Thematic catalogue 3: "Promoting smart water management tools"
Thematic catalogue 4: "Novel digital tools promoting water efficiency among citizens/consumers"
DOWNLOAD THE DOCUMENT IN ENGLISH
OR
IN BRIEF
If you just want to have look into the content, we suggest to start with the CWC Online Handbook Summary in